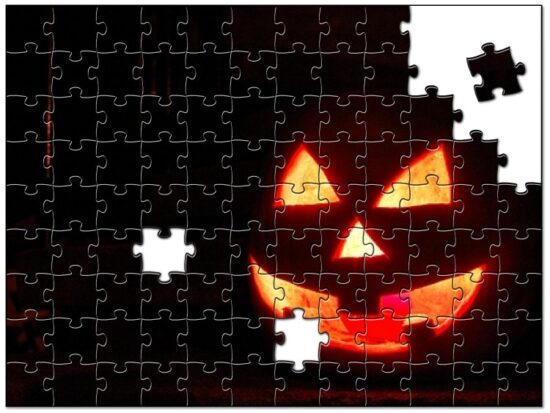 It's pretty safe to say the recession is over once looking at how much Americans are spending on Halloween this year. Some of the numbers may shock Saving Advice readers. Just to think, Halloween isn't even a very old holiday as far as Americans are concerned. Many of your parents didn't even celebrate October 31st. Not until the mid-20th century did knocking on the doors of strangers become a socially acceptable practice. For 2015, 64 percent of Americans plan to celebrate Halloween.
This article is a compilation of all the different expenses Americans are partaking in this Halloween. Some expenses we've touched on before like in our
Halloween candy
article. But many expenses most people don't even think about. Without further ado, here's how wide Americans are opening their wallets for the scariest holiday.
There are 41.2 million kids between the age of 5-14 who will likely go trick-or-treating. To prepare for the day, parents are spending an average of $74.34 on candy, costumes and decorations. About 50 million acres of pumpkins have been harvested. The total spent on pet costumes: $350 million. Total spent on candy: $2.2 billion. Total spent on decorations: $2 billion.
When breaking these numbers down on a per family basis, it probably seems to you that most people are frugal as well. Or you don't see how you can spend as little as $74.34 on candy, costumes and decorations combined. There's an answer to why you think this. Think back to school when you would do really well on all assignments except one. That once poor grade would drop your average from an 'A' to a low 'B' so easily. It's the same when looking at the average spent for Halloween. The average amount spent accounts for all households. Since only about 60% of Americans make it a point to celebrate the day, 40% of people spend $0. With that said, per consumer who does spend money for Halloween, they most likely spend more like $110. And keep in mind costumes and decorations can be re-purposed year after year. If you're a young person, you may have to spend more starting out but after awhile, the expenses will drop. Make sure to buy only delicious but cheap as well.
The price of fright changes from year to year. For instance, this year the price of candy is up 2%. At least that's less than inflation.
There are many ways to lessen the cost of Halloween this year. You can shut off the lights at home and go to a friend's house to watch a movie. Then you won't have to pay to pass out candy. Or you can simply watch a movie at home but still keep the lights off. Or you can take your kids out trick-or-treating. Talk about frugal! Simply walk the neighborhood collecting free food! Maybe whoever popularized Halloween in America was just a very frugal person. Instead of getting a trendy Halloween costume, have your kids dress up as tried-and-true DIY costumes like cats, ghosts or witches. Push them towards making those choices. But overall, the holiday isn't near as expensive as say the 4th of July. Candy is cheap and costumes can be DIY'd. It's never a good idea to make your own backyard fireworks.