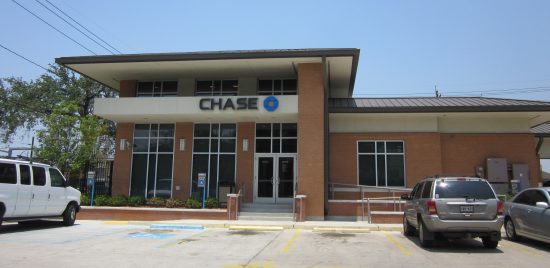 Halloween 2015 falls on a Saturday. This means, many businesses will be closed because a) it's Saturday and b) it's Halloween. But what about banks? Banks typically do good business around the holidays as a holiday brings increased spending. However, is it enough to stay open?
Think for a minute about how a bank makes money. A bank makes money mainly from fees and loans. Free checking and savings accounts don't make the bank money. In fact, these are viewed as loss leaders. A free checking account and/or savings account gets a customer in the door. Overdraft fees, etc. may eventually make that customer profitable. However, a few overdraft fees per year isn't going to make bank board members rich. This is especially true since many banks offer overdraft protection. Some banks, and especially credit unions, waive a certain number of overdrafts per year. So alas, it's lending which makes an institution so profitable. With lending, a customer is committed to long-term debt. This means long-term cash flow for an institution, especially with mortgages – the bread and butter of the lending industry.
To make a mortgage, a few businesses typically need to be open. Also, many people are involved, which means closing a mortgage on a Saturday doesn't make much sense. If the bread and butter of a business can't be eaten on a Saturday, why be open? Banks and credit unions are often open on Saturday as a courtesy to members. They are open so traditional banking customers can come in and do their face-to-face business. However, banks typically close at noon or 1 p.m. on Saturdays. This is true of Chase Bank. With Chase, the bank does not observe Halloween. Chase Bank will be open on Halloween 2015 its normal hours.
Halloween is not a federal holiday. This means most banks keep their usual hours, despite Halloween. Chase Bank is closed on the following holidays:
Jan 1 – New Year's Day
Jan 19 – Martin Luther King Day
April 5 – Easter
May 25 – Memorial Day
Jul 4 – Independence Day
Sep 7 – Labor Day
Nov 11 – Veterans Day
Nov 26 – Thanksgiving
Dec 24 – Christmas Eve (close early)
Dec 25 – Christmas Day
Dec 31 – New Year's Eve (normal hours)
None of these holidays land on Saturday in 2015.
Remember also that since the Federal Reserve isn't open on the weekends, nothing gets posted until Monday. This means that even if Chase Bank was open all day Saturday, it still would only be really beneficial for withdrawals. For withdrawals, ATMs work very well. Consider using the Chase Bank map to see where ATMs, branches, etc. are located in your area. An ATM may be closer to your home than a branch anyway, making it far easier than walking into a bank this Halloween.
If you want to stretch your Halloween budget to get as much candy as possible, read our post about finding the cheapest Halloween candy available. If you just want to save money on America's favorite candies, go to Sam's Club (clicking that link will also allow you to read how to get a free 1-day Sam's pass.