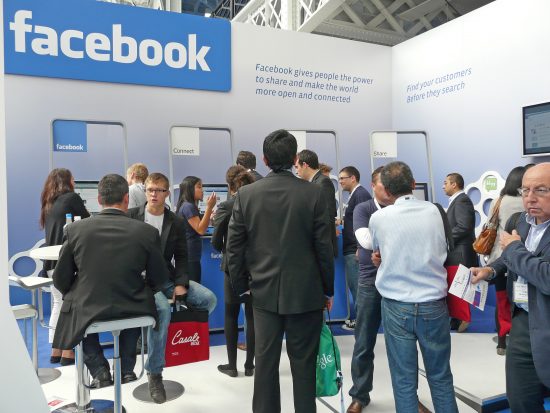 To encourage publishers to use Facebook to distribute their content online, Facebook is allowing publishers to "keep all the revenue from certain advertisements," as reported by The Wall Street Journal. As well, Facebook hopes to bring this content to audiences faster using its newest development, Instant Articles.
Currently, it take approximately 8 seconds for links opened on a mobile device to become visible. To Facebook, that's too slow. Instant Articles aims to shorten wait time by not rerouting users to another domain. They can stay right on Facebook. Already, the company plans to start hosting content from companies such as BuzzFeed, the New York Times, National Geographic and others.
Despite what may be seen as Facebook's altruism towards publishers and its users,
Tech Times
warns that the move "isn't only for users."
As the report on Instant Articles continues, "The social media network will likely end up making money through other advertising means because of the fact that users will not be directed to a different site and will instead stay on Facebook." As well, some publishers are wary of associating themselves too tightly with Facebook via Instant Articles. Already, research cited in the WSJ showed approximately 60 percent of the Big Web publishers get referrals through Facebook. Additionally, if users stay on Facebook exclusively with the implementation of Instant Articles, some publishers might lose referral traffic to their own websites.
For now the revenue-sharing agreement is meant to entice those who might otherwise be skeptical of this new venture. As carefully described in PC Magazine, "If publishers let Facebook host the content, they'll get to keep all of the revenues from ads… If Facebook takes care of the advertising, then the revenue returns to the 70-30 split (publisher-Facebook)." Beyond lost traffic, hosting content on Facebook might also mean publishers will be unable to obtain important statistics about their readership. Facebook perform the types of analyses and keep much of the data private.
Currently, it is unclear when the new development will be available to publishers, but some believe it might be very soon. Interestingly, CNET recently reported that Instant Articles is not the only new development at Facebook. The company is also testing a feature that will enable users to prioritize the updates of specific friends, giving people more opportunities to remain on the site.
The future of web publishing remains up in the air. Writers have more options for reaching readers than ever before: ebooks, a blog hosted on another website (like Facebook), their own website or traditional publishing. The internet is changing. The influence of social media keeps growing and growing. It's a question every writer must ask: "Should I host my own content, get a publisher or put my content on someone else's website?" There are benefits to all options. However, Facebook would do well to get 30 percent of all revenue generated my someone else's content. Facebook definitely knows what its doing by now.
Zooming out, is it even appropriate that Facebook have such a control over the internet? So much content being in one place could have negative repercussions. What do you think?