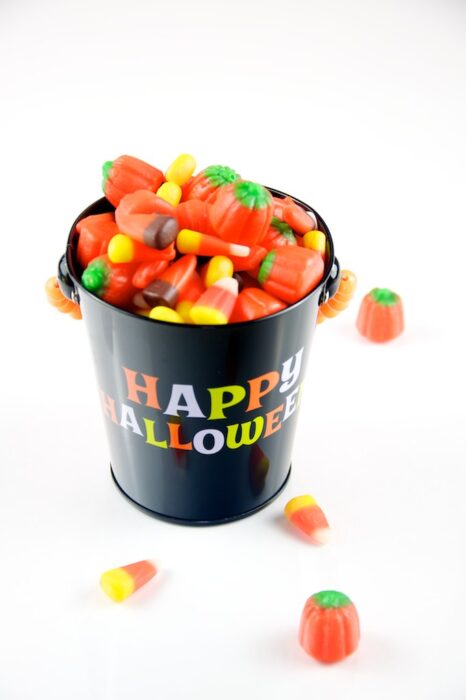 Most financial advice guru's say budgets are the key to getting your finances in order. They talk about how each dollar should have a purpose. However, what about holiday's? How much money should be allocated for what occasions? While we can't answer all those questions in one post, here's the amount we think you'll need for this Halloween.
First off,
Halloween 2015
is on a Saturday. That means kids will have many hours to do the trick-or-treating. They don't have to wake up and be off again to school in the morning. Furthermore, parents are more relaxed on the weekend so they may let kids eat the candy throughout the night, meaning they'll want more and more of it as their supplies dwindle.
According to the National Retail Foundation, in 2009, the average person spent $56.31 on Halloween candy. In 2011, that number rose sharply to $72.31 per person. Now that's scary! We ran our own calculations and our numbers don't see any reason to spend nearly $75 on candy per person this Halloween. Heck, we'll even give tips for not spending any money on Halloween candy this year.
Deciding how much to give out at Halloween depends a lot on how many trick-or-treaters you receive. On average, a person on a fairly busy street should receive anywhere from 50-100 visitors. At one fun-size candy bar person visitor, that's 75 fun-size candy bars. Pre-packaged candy isn't cheap but it's far from a budget-buster. You can get a Hershey's Halloween Snack Assortment on Amazon right now for $13.84. That comes with 100 pieces! That's just 14 cents per little candy bar. However, just giving one of those tiny candy bars may get your house egged. So play it safe at $30 for 200 candies. Hopefully you can work $30 into your budget. If you can't, that's fine. You can consider giving away home-baked goodies. However most parents won't let their children eat anything made by strangers. Maybe it's best just not to participate this year. That will save you $30 plus you won't have to keep getting bothered every 2 minutes while watching a movie. Answering the door can get tiring!
So we can safely say it's about $30 per 100 kids.
A frugal trick on Halloween is to attend a party. It may sound expensive having to buy a Halloween costume and the like but you won't have to buy Halloween candy for your own house. Plus, it's a good excuse to have some fun. After all, Halloween is on a Saturday this year.
Several news outlets interviewed people from all over the country, asking them how much candy they buy for Halloween. The answers were averaged at 2 pounds or around 100 pieces.
However, watch out for repeat customers! This quasi-scientific study showed that 1690 pieces of candy can fit into the average pillow case. That means kids can keep coming back around for more – especially if they're eating along the way.
If you want to spend nothing next year on Halloween treats, give out something terribly awful this year like pennies or miniature toothbrushes. People will leave you alone in 2016.