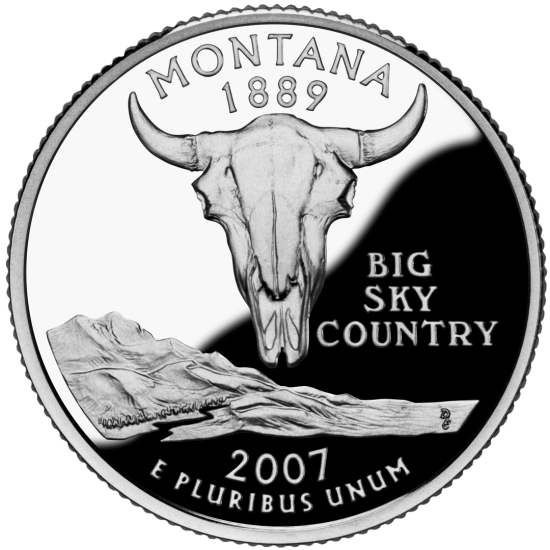 If you still pay for your purchases in cash, there's a good chance that you always have spare change hanging about. While that pocket of coins can be obnoxious, not all of them are useless. There are plenty of coins found in pocket change than can be worth a good deal of money.
Silver Half Dollars
Most people don't see silver dollars in their normal pocket change, but every once in awhile you'll receive one. Some people like to get rolls of them from the bank merely for the sake of putting them back into circulation. Most people know that dimes and quarters minted 1964 and before were silver and those 1965 and after didn't have any silver. Half dollars dated earlier than 1964 were made of 90% silver, but unlike the dimes and quarters that contained no silver from 1965 on, half dollars made between the years 1965 and 1970 were made of 40% silver. Many people don't know this and assume that the half dollars from 1965 – 1970 have no silver content, so they may spend it as if it were only worth fifty cents. If you're shopping, it's even worthwhile asking if the cashier has any half dollars in the register that you can have as change. If you do find one of these 40% silver half dollars in your change, it will be worth several times its face value.
Some State Quarters
Do you remember when the U.S. State Quarters were being released into circulation? Many people eagerly grabbed rolls of them from the bank thinking that would be worth a lot of money down the road. Of course, the state quarters were not without issue when they were circulated. There are a lot that have printing errors which sometimes include double dies, poor mint marks, or images that are missing or incorrectly added. These error coins can be worth a lot of money, so make sure you check out any state quarters that happen to be in your pocket change.
Error Coins
If you ever do a search online for "error coins in circulation", you'll find a pretty long list of coins that you could happen to find in your pocket chance. A large number of people happen across error coins and give them away when they pay for their purchases, thinking that there's nothing too unusual about the coin. The value of error coins ranges depending on the error, coin, and year, but it's worth checking over your pocket change to see if there's anything unusual about the coins you have.
1955 Double Die Penny
The estimated value of the 1955 double die penny is anywhere between $300 and $25,000+. Double die coins are created when there's a misalignment during the production of a coin. A circulated version of the 1955 double die penny is worth $1000+, while the uncirculated version can be worth well over $25,000. The reason this penny is so valuable is because there is an obvious doubling of the letters and numbers on the face of the coin. More than 20,000 are thought to be in circulation, so start checking your pennies!
1965 Silver Dime
Silver dimes were discontinued in 1964, as they started to be made from copper and nickel in 1965. However, there are still a few silver dimes that were made in 1965. A couple have been found in circulation and are worth over $9,000.
Wheat Pennies
Have you ever seen a wheat penny amongst your pocket change? Almost everyone has received a wheat penny before and has probably given it away without a second thought. While not all wheat pennies are valuable, some can fetch a pretty high price when sold to a collector. This guide can help you figure out whether or not the wheat pennies in your pocket change are worth anything.
Repunched Mint Marks
Just as there are many coins with die errors on them, there are also a lot of coins in circulation that have missing or repunched mint marks. A repunched mint mark is punched into a coin die more than once, making the coin look as if it has a doubled mint mark. The value of these coins varies, so if you find one, make sure to research its worth being taking any action.
Wide "AM" Penny
On the back of most pennies, the A and M in AMERICA are touching. On some pennies, most notably during 1998, 1999, and 2000, there were errors on coins and there's a wide separation between the A and M on the reverse of the coin. This was caused by the use of a proof die on those circulated coins. These coins vary in value price, but the rarest and most valuable are the 1999 Wide AM pennies.
Small and Large Date Coins
Have you ever happened upon a coin where the date seemed larger or smaller than normal? Maybe you just thought it was your imagination. Except, many times the dates are smaller or larger due to printing errors. These coins vary in value, so it's worth it to keep any aside instead of sending them back into circulation.
1943 Copper Penny
A lot of people think that pennies are a waste and should be removed from circulation. However, pennies with die errors or special metals can be worth quite a lot of money. For instance, the 1943 copper penny can be worth up to $200,000. This particular penny is so valuable because few were made before all copper was redirected toward war efforts and pennies were struck in steel from . There's an estimated 40 to 50 1943 copper pennies still in circulation.
For more on this check out which pennies are worth more than once cent and 20 great places to find coins.