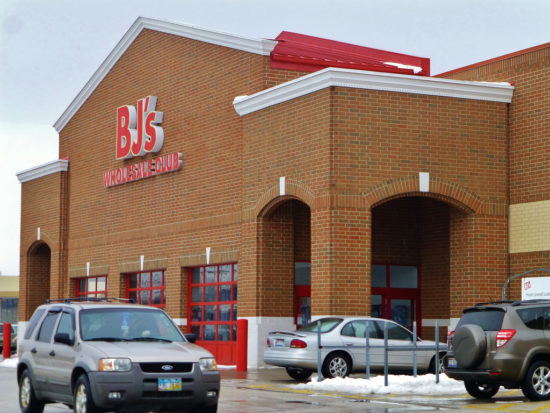 BJ's Wholesale Club is the 3rd largest wholesale club store behind Sam's Club and Costco. The chain only operates on the east coast of the United States and in Ohio. The store was founded in Massachusetts 31 years ago. The store's slogan is, 'BJ's Membership Gives You More'. While that slogan may entice someone to pay for a membership, that isn't necessary as this post will reveal how to get a limited-time membership for free.
For Personal Use, BJ's Has 2 Membership Options:
Personal Membership – for individual families, free second card for a household member. Cost = $50/year
BJ's Perk Rewards Membership – earn 2% back on most in-Club and online BJ's purchases plus the perks listed above. Cost = $100/year
For Business Use, BJ's Has 2 Additional Membership Options:
BJ's Business Membership – Use with any size business, free second membership card, tax-exempt or resale options, can be used for both business and personal purchases. Cost = $50/year
BJ's Perks Rewards Membership – Earn 2% back on most in-Club and online BJ's purchases plus the perks listed with the regular business membership. Cost = $100/year
Furthermore, customers can get a 'My BJ's Perks' MasterCard where cardholders can earn 5% cash back plus additional gas savings.
The Offer
These are worth being aware of because the free membership only lasts just about through the end of 2015. It's a free 60-day membership. This promotional membership is valid only in-Club, it's only good for new members and it cannot be redeemed for cash. Membership is available to those 18 years of age or older. The limit is one per household. A photo ID is required in correlation with the linked coupon. The coupon can be founded and printed via the BJ's website: BJ's Free 60-Day Membership Coupon.
The rules for using this card are nearly the same as with a traditional BJ membership – except this trial membership does not include online shopping access. Card holders can bring up to 2 guests to the store, however these guests do not having buying privileges. BJ's requires the membership card upon entry into the store.
According to the BJ's Whole Club website, this free pass will not be around forever. These promotional memberships are by invitation only. By invitation only, it's meant that a person must present the coupon when entering the store. A person can't simply walk in and request a free membership.
Costco and Sam's Club are both much larger than BJ's. Membership costs about the same for each store. But one big way BJ sets itself apart is BJ's accepts MasterCard, Visa, American Express and Discover both in-Club and online. Sam's Club, for instance, offers very limited credit card selections. With the many credit card rewards programs available, many people are very loyal to a certain card and a certain payment network (Visa, MasterCard, etc.). With BJ's accepting many cards, this may be enough to gain many shoppers.
To get this free BJ's Wholesale Club membership, simply click on this link and print the coupon. Walk into a BJ's and present said coupon. This will grant you access to the store for 60-days. This is enough to get through your Halloween, Thanksgiving, Black Friday, Christmas and even New Year's shopping if you plan ahead. This free membership will also allow you to stock up for the winter. Right now is an excellent time to become a BJ's member – even if only temporary.