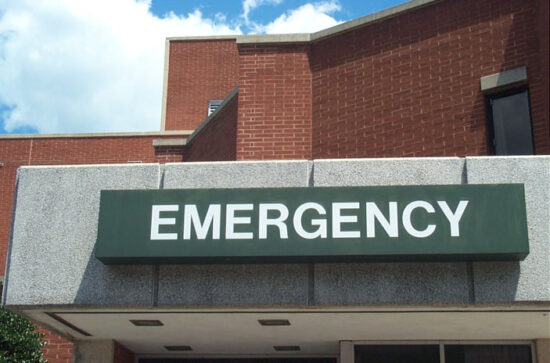 With hundreds of children all across the United States
being hospitalized
, scientists hypothesize that Enterovirus D68, known as EV-D68 is the culprit behind the outbreak. While Enteroviruses are common, the current one spreading across the US is not. The Center for Disease Control and Prevention (CDC) claims that since they identified the virus sometime back in the 1960's, there have been less than 100 recorded cases of this particular strain.
Parents should be aware of the following:
The Symptoms of EV-D68
Just like any cold, symptoms at the start can include a runny nose, sneezing and coughing. Most patients who become exposed to the enterovirus will only experience these symptoms. More severe cases will include a cough that gets worse, difficulty breathing, and may develop a rash. These patients may also begin wheezing or develop a high fever.
Should I worry?
Though there's no cause for widespread panic, caution works best when exercised. If your child begins to show early cold-like symptoms, treat them normally. You should immediately take them to see a medical professional in the event that your child begins to develop a rash, high fever, or begins to have difficulty breathing. Those with a history of having difficulty breathing, or are asthmatic may be more susceptible to the more severe symptoms of EV-D68.
Current treatments
Currently there is no treatment for enteroviruses. According to the CDC, plenty of rest, over-the-counter (OTC) medication, and lots of fluids will help to alleviate symptoms in average cases.
Where is this virus now?
The CDC has previously said that 10 states have reached out for help. These states include Colorado, Georgia, Illinois, Iowa, Kansas, Kentucky, Missouri, North Carolina, Ohio and Oklahoma. Viruses tend to be difficult to identify, so this strain may have already reached other states.
Why are only children getting severely ill?
Despite the fact that anybody can become infected, kids are more vulnerable to the virus as they have yet to build up immunity to enteroviruses like adults have.
What can I do to protect my kids?
This virus is spread through contact, much like the common cold. The most you can do to prevent yourself, or your children, from contracting the enterovirus is sanitize and practice common-sense steps to prevent risk. Disinfecting surfaces such as doorknobs, counter tops and toys. Washing your hands regularly with soap and water can help. If you're around someone who shows signs of having a cold, avoid hugging, kissing, shaking hands or sharing anything that may bring you in contact with bodily fluids. And most obviously, if you feel sick, stay home!
(Photo courtesy of Taber Andrew Bain)