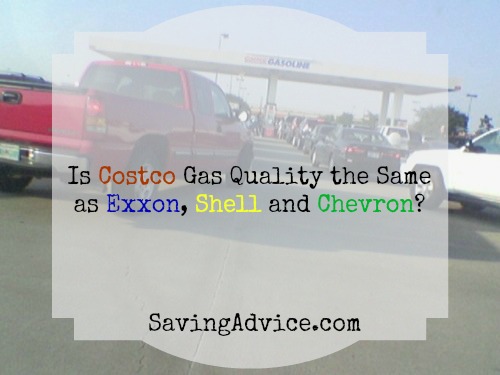 Everyone loves Costco, right? They treat their employees much better than other businesses, and they have competitive prices on a wide variety of items. In fact, Costco is known for some of the lowest prices on gas. But what do these low prices mean when it comes to Costco gas quality?
Cheap Gas But What About Costco Gas Quality?
If you've ever driven by a Costco and looked at the prices at their gas stations, you know they can be significantly lower than gasoline prices anywhere else in the area. The prices can be so low, you might wonder about the quality of the gasoline.
When Costco is selling its gasoline for so much less than the competition, it's natural to be skeptical and wonder if the quality is equal to brand-name gasoline such as Exxon, Shell, and Chevron. Most people want to know if Costco gas is good quality fuel.
Gas Quality Standards
First, it's important to note that the government sets fairly stringent standards for all gasoline sold in the United States. When it comes to octane level and other specific gasoline characteristics, all gas is basically the same. The difference between the fuel that you buy at branded gas stations comes down to the detergents that are added to the gas.
Even with detergents, the government sets standards. The federal government has required since 1995 that all gasoline sold in the U.S. must contain a certain amount of detergent additives. These additives are Environmental Protection Agency (EPA) approved, and the amount of detergent which must be added to keep vehicle engines free from deposits is regulated. Costco gasoline meets all these requirements, or it wouldn't be sold in the United States.
Is Costco Gas As Good As the Competitors?
So, Costco meets the minimum requirements, but is it still as good as other brand-name gasoline? A number of automakers made the decision that the U.S. government additive requirement wasn't high enough for many cars. As a result, they developed a "Top Tier" standard. In order to meet the "Top Tier" designation, the fuel sold at the gas station must meet additive requirements higher than required by the U.S. government. Costco fuel meets this top-tier standard.
Is the gas they sell exactly the same as the major brands? No. But no major brand sells the same fuel. Costco gasoline is equal to any other major brand gasoline. You should not notice any difference when filling up your vehicle at Costco as you would with any other brand. The only difference you should notice is the significant savings at the gas pump.
Get Better Gas Quality and Save Money
If you aren't sure that Costco gasoline is as good as another major brand's, try this "gas hack" to save money. In most areas of the country, you can fill up at the Costco gas station, plus add quality fuel injector cleaner
. If you add this fuel injector cleaner as recommended, you will still pay less for Costco gas and the fuel injector cleaner, than you would on gas alone at a major brand gas station.
In the end, there is nothing to suggest that Costco brand fuel is inferior to any other brands of gasoline. Don't let the price alone dissuade you from getting a great deal.
Do you fill up at Costco gas stations? What do you think about the gas quality?
Read More:
Is the Costco Membership Fee Worth it?
Is a Costco Executive Membership Worth the Price?
Costco Gas Calculator: Will I Save Money Buying a Membership if All I Buy is Fuel?
Also, check out our articles for Target.
Target Holiday Schedule and Store Hours
(Photo courtesy of Adam Keys)