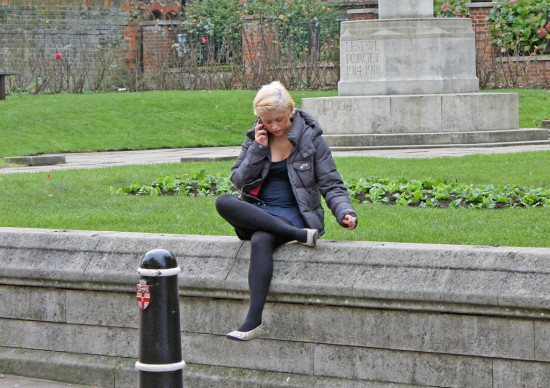 Everyone likes to go on vacation, but there is one thing that none of us like but can often run into, the dreaded roaming charges. They can end up costing you a small fortune, so it's important that when you go on a holiday abroad, or you're visiting another country, you take the steps necessary to avoid data roaming charges. Here are a few tips which can go a long way to avoiding these expensive charges.
Keep Data Roaming off as Standard
The good news for you US travelers is the European Commission has decided to cut all data charges at the end of 2014. That's great news, but until that has happened, let's look at how to keep more of your hard-earned money in your own pocked instead of giving it to telecom companies.
It sounds simple, but make sure you turn off data roaming by turning on airplane mode if you have an iPhone and uncheck the data-roaming box if you're on an android phone. Basically, roaming happens when your mobile phone is using information from a network other than your own.
Disable Auto Syncing and Push Notifications
That annoying noise that happens when you get an email or a voice message, that's your push notifications letting you know something's there for you. However, every time a push notification occurs, it uses up data. Make sure you turn these off (Apple & Android) while you're abroad, as they can add a significant amount of charges to your bill if you leave them on.
Check the Data You've Used Already
If you have a specific amount of data that you can use, you don't want to go over that limit as that will incur roaming charges. Make sure you frequently check the data statistics to make sure you remain under your limit. If you're unsure how to do this, make sure you check online, as there are tutorials for both android and iPhones.
Buy a Data Package
Make sure you check with your mobile provider first, but there are some mobile phone service packages which allow you to use a select amount of roaming data and no more. The amount of data you choose will directly affect the amount the package will cost. This is a great alternative for those needing to check emails and the like on a regular basis when abroad, but don't want to get charged a crazy amount.
Buy a Sim Card When You Hit the Shore
If you're going to be overseas for an extended period of time, consider purchasing a sim card aboard. When you do this, you effectively get a local phone number. This savings strategy is much more cost effective if you're staying abroad for any extended period of time, rather than a quick vacation overseas.
(Phot courtesy of Gareth Williams)