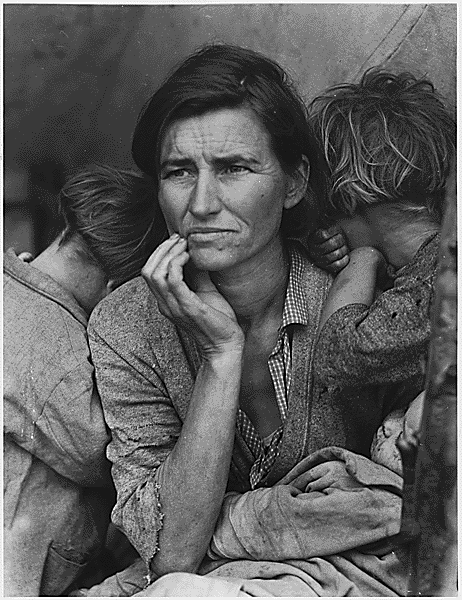 Senior Citizen's Day is coming! It's August 21st. The observance was established as a way of honoring the senior citizens of our communities. The day also brings awareness to social, health, and economic issues facing the elderly.
This post is geared towards what the younger generations can learn about our elders. Because… older people rock when it comes to saving! They've lived through some major economic hardships. They know how to make ends meet even on a depression-era budget. Here's are some of tried and true secrets:
1. Reuse Everything, Waste Nothing
Reusing is one of the easiest and most effective ways to save money. Many of today's senior citizens grew up understanding that every item has value. By looking for the value in items and considering how you can reuse everything, you drastically cut costs on goods. Here are some ideas for maximizing this old school money saving tip:
Save your leftovers – all of them. Have a plan for how you will use them in the next few days so they don't go to waste. Even scraps are good to save for soups and stews. You can use teabags several times before throwing them out. Reuse containers for your leftovers and other storage needs. Rinse and reuse tin foil and plastic bags whenever possible. Most 'throwaway' items can be used many times before they become unusable.
Use every last bit. Don't throw away condiments until you've used every ounce. Rubber spatulas are indispensable for this. Add a little water to detergent bottles to get the last few drops. You'll save a lot of money over your lifetime by doing this.
Keep every scrap of fabric. Clothes that are too worn to donate make excellent rags. Bedding and other large fabric items can be re-purposed for curtains, craft projects, tarps and many other things. And storing scraps doesn't take up much room either.
Suggested Reading:
10 Ways To Prevent and Reduce Food Waste
Frugal Tricks to Make Consumable Purchases Last Longer
2. Consume Less
When these folks were young, serving sizes were much smaller than they are today. For every food purchase they make today, they get more out of it than most people. Split a 12 ounce can of soda between two people and you have half the price. Adding breadcrumbs to hamburger stretches the meat. Running bread loaf ends through a food processor is a great source of free breadcrumbs too.
3. Learn Valuable Frugal Living Skills
There was a time when most women knew how to sew and men understood how to tackle every household repair. If you could sew, you'd be able to make $200 curtains with a $20 sheet set. If you understood household repairs, you could make your own furniture from wood scraps or repair your existing furniture if it were to break. Money spent on classes to learn these skills will pay off in savings.
4. Buy Once, Cry Once
Older people know how to make things last! Manufacturing standards today focus on saving at any cost. Quality only needs to be good enough to sell the product. But products used to have more longevity. They were designed to last a lifetime, not just a few years. Focus on acquiring well-made goods that won't need replacement.
Your grandparents took ideas like these for granted. They grew up in a world where there was more time to spend on making the most of everything they had. Although you may not have the time they had, many of these ideas still work with today's busy lifestyles.
Enjoy Senior Citizens Day. And respect your elders by not being so wasteful.