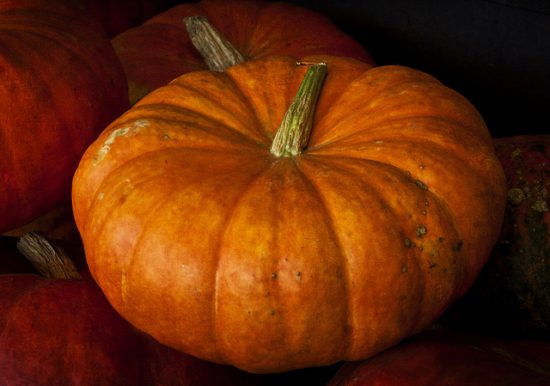 Halloween
is just a few days away and many people have already begun to carve pumpkins and sit them out on their porches as decoration for the holiday. What many people don't think about is pumpkin recycling. Obviously you don't want to keep a rotten pumpkin hanging around outside but there are ways you can recycle and reuse pumpkins. Here are some great ways to recycle pumpkins:
Pumpkin Recycling
There are a ton of great ways to recycle your pumpkins from this Halloween. Pumpkin recycling isn't something many people think about, however, there are plenty of great uses for that old, rotten pumpkin sitting on your front porch.
Pumpkin Recycling on the Farm
If you live on or close to a farm you can recycle your old, rotten Halloween pumpkins easily.
Make an ant farm. You can use a pumpkin as an ant farm of sorts. If you know there is a spot where ants hang out on your property (and don't mind them) you can place the pumpkin there. The ants will begin to inhabit the old pumpkin.
Use the pumpkin as compost. This is both environmentally friendly and fun. You get to smash a pumpkin to pieces and through it into your animal's compost and save money on compost for your farm or garden.
Feed animals. If you live nearby a farm you may want to ask the owner of the property if they want your old pumpkins for feed. The animals will be able to play with the pumpkin and eat it. Keep in mind that if you are going to recycle your pumpkin this way not to have any paint or glitter on the pumpkin.
Pumpkin Recycling Crafts
Make a vase. There are a million ideas on Pinterest about how to make a good vase from a recycled pumpkin. These can be cute decorations through Thanksgiving if you preserve them correctly.
Health & Beauty Uses for Old Pumpkin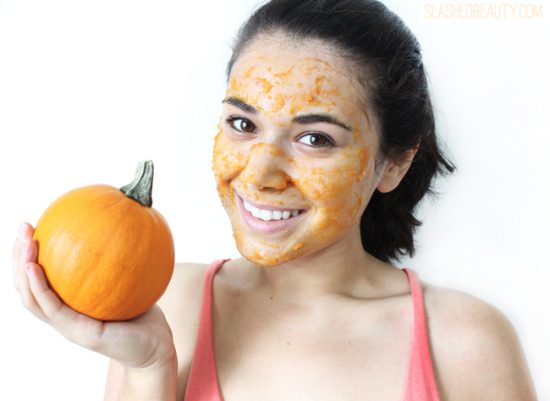 Make a face mask.
You can actually make a face mask from an old pumpkin. Pumpkin is full of vitamins A and C and great for your face! Check out this awesome
face mask recipe
and use your old pumpkin as a way to better your skin's overall health.
Edible Pumpkin Recycling
Cook your pumpkin! If you carve your pumpkin the day before Halloween and plan to get rid of it the day after Halloween, you can still cook your pumpkin! Of course keep your "pumpkin guts" (the inside of the pumpkin) frozen for pumpkin pie, etc., however, you can also puree the outside of the pumpkin as well.
Make a pumpkin smoothie. Make a pumpkin spice smoothie or another pumpkin-flavored drink with your leftover pumpkin. Keep in mind that if you are going to recycle your pumpkin by eating it it needs to be less than 48 hours since you carved it.
Other Awesome Pumpkin Recycling Ideas
Make a bird feeder. If you have children this is a great way to recycle your old pumpkins. You can make a bird feeder using the remains and watch as the birds come through to eat the seed and eventually eat the pumpkin.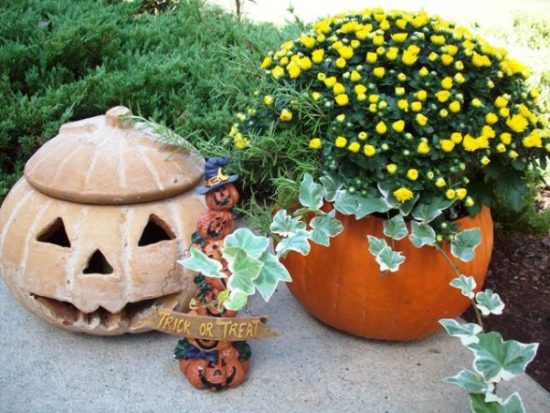 Make a pumpkin planter.
If you like to plant things you can make a planter out of your old pumpkin. Additionally, they make great fall decorations for the outdoors. Check out ideas for pumpkin planters
here
.
Feed animals at the zoo. Just like feeding the animals at the local farm, you can bring some of your leftover pumpkin to the zoo and feed the animals. Be sure to contact your local zoo and make sure this is okay with them (it usually is).
Don't simply throw your pumpkins away this year. Pumpkin recycling is a great way to reuse the decoration as well as continue the general feeling of the season. Will you try one of these?
Did you find this article interesting? Have more ideas on how to recycle pumpkins? Join in on the discussion in the Saving Advice forums.
Photos: liz west, Slashed Beauty and Fayette Woman