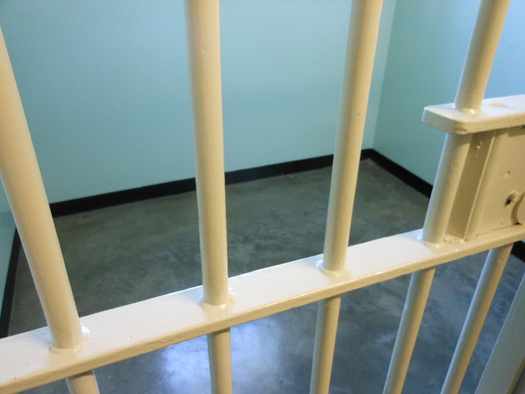 September 19. 2016
New York is one of only two states to charge 16-year-olds as adults.
NEW YORK — Across the country, young people are being imprisoned because their families are unable to pay fines or court fees, according to a new report.
The report, "Debtor's Prison for Kids," by the Juvenile Law Center, said the practice can pull young people deeper into the juvenile-justice system. In many states, court-imposed fees can include the cost of tests and evaluations, rehabilitation, probation and court operation.
Jessica Feierman, associate director at the Juvenile Law Center, called it a punishment for being poor.
"We're creating two separate systems of justice. This is really a glaring example of justice by income," Feierman said. "We really can do better. We can set a system that's fair to all young people, not just the ones who have access to money."
According to the study, in New York where judges have discretion to order juveniles to pay restitution, there are fewer financial penalties for juvenile offenders than in any other state.But, unlike most states, New York automatically charges youth as young as 16 as adults, making them susceptible to fines and fees.
While it is rare for anyone to be jailed for failure to pay, Tina Luongo, attorney in charge of criminal practice at the Legal Aid Society of New York, said those fees can cause serious problems.
"Such as the entering of judgments which could ruin their credit scores and put them in detriment of not being able to get student loans," Luongo said.
North Carolina is the only other state to charge 16-year-olds as adults. Some states, including Connecticut, are considering raising the age to 21.
And the impact of court costs is not spread evenly. Feierman said the research showed young people of color are more likely to have unpaid justice-system costs.
"We know there's a problem nationally with racial disparities in the juvenile-justice system," Feierman said. "This gives us one very concrete policy change that we could make to try to turn that around."
Some jurisdictions in California and Washington State have taken steps to repeal fees and fines in their juvenile-justice systems.
Source: Public News Service, Republished With Permission
Author: Andrea Sears, Public News Service – NY