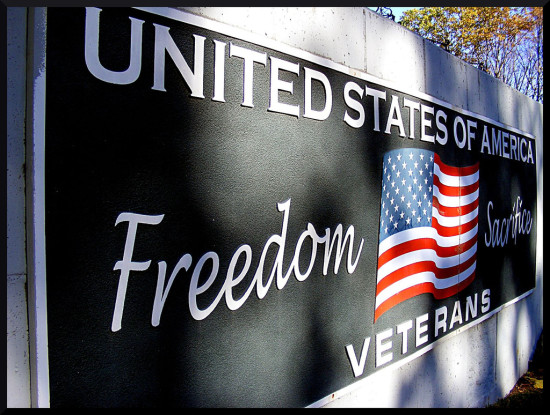 When it comes to holidays and what is and isn't open, it can get confusing even for the most organized of us. This is especially true for holidays such as Veterans Day, when some establishments close their doors for the day while others remain open. Add in the fact that Veterans Day lands on a Tuesday (November 11, 2014) when the United States Postal Service (USPS) is typically open, there are many who want to know, "Are post offices open on Veterans Day?"
Is the post office open on Veterans Day?
No, the post office isn't open on Veterans Day. Celebrated on November 11 each year (in 2014, it lands on a Tuesday), Veterans Day is one of ten official federal holidays recognized by the United States government. Being an official US federal holiday, the USPS and local post office branches remain closed to observe the day. Mail carriers also don't make regular mail deliveries to households and businesses on this day. There may be a few exceptions for special delivery and overnight mail, but typical mail won't be delivered.
It's important to note that although you won't have access to speak with postal employees on Veterans Day, there is a possibility you can still receive basic postal services. The USPS treats the holiday much like it does Sunday, and your local post office will have the same services available it typically has available on a Sunday. For example, most post offices have letter and box drop off areas where customers can place mail they want to send. Some post offices have package postage weighing machines where you can calculate the cost of postage on your own, purchase stamps and send the package without the help of a USPS employee. If your post office has a PO Box area that's open on Sunday, it will likely also be open on Veterans Day.
The exact services available to you on Veterans Day will depend on your local post office and the services they have available during the hours they aren't open. Since each post office is different, providing an accurate list of specific services every person can expect is impossible to create. For those who aren't sure what services will be available, they should contact their local post office directly to find out.
Will the post office be open on Veterans Day weekend?
Saturday November 8:

Maybe

. If your local post office is typically open on Saturday, then it should be open on the 8th. Many smaller post office branches remained closed, but some larger branches are open on Saturdays. Those open usually have shorter opening hours than they typically do during the week.
Sunday November 9:

No

. Most post offices are typically closed on Sunday.
Monday November 10:

Yes

. The post office will operate its normal Monday hours.
Tuesday November 11:

No

. This is Veterans Day and as an official national holiday, post offices will be closed.
During the weekend, hours when the post office is open will vary from branch to branch. It's important to contact your local branch directly to confirm what hours they will be open.
Although the year is almost over, the post office will also be closed for the following federal holiday in 2014:
Veterans' Day: November 11 (Tuesday)
Thanksgiving Day: November 27 (Thursday)
Christmas Day: December 25 (Thursday)
For those who have to get mail out on November 11, all is not lost. You can turn to private mail services like UPS and FedEx if you absolutely need to get the mail out that day.
Is UPS Open on Veterans Day?
Yes, the United Parcel Service is open on Veterans Day and the company will be making mail and package deliveries.
Is Fed Ex Open on Veterans Day?
Yes, Federal Express is open on Veterans Day and the company will be making mail and package deliveries.
(Photo courtesy of Robert Anthony Provost)