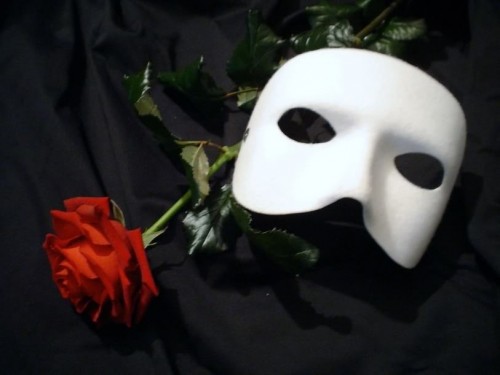 Phantom savings is something that seems to happen a lot to those who take the
52 week money challenge
. Basically, phantom savings are savings that you calculate in your head that you have saved, but you never
transfer them into a separate account to be saved
. The result is that you think you have saved money, but at the end of the month there isn't any actual savings to be found, as those "savings" end up getting spent on something else.
This leads to one of the most difficult aspects of the challenge, which is how to calculate the money saved when you take steps to reduce costs. While some savings are obvious and easy to calculate, others aren't. How you ultimately want to approach calculating the amount you saved is up to you, but here are some hints on how I plan to do this for some of the more tricky savings during the coming year.
Direct Savings
This is the easiest of the savings to account for. This is "extra" money that you decide will go directly toward the challenge. A good example of this is my decision to create a money jar to place all my coins in at the end of the day. This is money that I physically have and I'm saving, because I've decide not to use it for other things. All I need to do is deposit it into my challenge account.
Discounts
Calculating discount savings, for the most part, is also pretty straight forward. A good example would be coupons. If I use $5 worth of coupons when I go grocery shopping and those coupons are used for food that I would have purchased anyway, regardless of whether or not I had the coupons, I would consider that $5 in savings. The problem here is that the cashier doesn't physically hand me $5 and tell me that it's my savings for the purchases I made. It's the opposite, in that I have to hand money to the cashier for the cost of the food I did purchase. I then have to remember that by using the coupons, I paid $5 less than I usually would have. The key here is that I actually have to take $5 from my wallet and place it into the challenge account so that it gets saved. If I fail to do this, that $5 instantly becomes phantom savings.
Monthly Bills
There are a lot of ways to save money where it's nearly impossible to know exactly how much you saved at that particular instance. A good example would be utility bills. If I decide to start taking 10 minute showers rather than my usual 30 minute shower, I know I'm saving money on both water use and the cost of heating the water. The problem is that I don't have someone to hand me cash for the amount I saved for taking the shorter shower. Even more problematic, unlike with discounts, I would have a difficult time even calculating what that exact savings would be.
In this case, my solution is to look at monthly bills. I take a look at the bill for the same month last year and compare it to this year's bill. If this year's electricity bill is less than last year's bill, I assume that the difference was the result of me making a conscious effort to save money on electricity around the house. The same with the gas bill, the water bill and any other bill that I'm trying to reduce. I can then take the difference between the bills, and put that amount of money which I saved toward the challenge.
Set Amount
There will be some instances where it'll be difficult to know how much you saved at that particular instance, and there won't be a monthly bill to compare with later in the month. A good example of this would be using the car less. If I decide to ride my bike to the store in place of using the car, I've saved money on the amount of gas it would have taken to get there and back plus the cost of wear and tear on the car. The question becomes, what is the actually amount of money I saved?
The way that I deal with this situation is that I charge myself a small $1 fee every time I use the car, which goes directly into the challenge account. I could actually do it the opposite way as well (make a payment to the challenge fund every time I walk or bike instead of using the car), but I know that with my personality and through experience that I end up saving more charging myself to use the car.
In this case, the fee that I charge is probably a lot less than what I actually save. In this instance I'm not too worried about that. Making the payment acknowledges that I'm making an effort to save money by driving less, and putting money in the jar ensures that the money saved doesn't all become phantom savings. This is simply an example of how I deal with this type of situation, and you can adapt it to what works best for you.
The important thing to take away from this article is that you have to come up with a plan of how you are going to calculate the amount saved, so that you actually put that amount of money into your challenge account. There really isn't any right or wrong way to do this, as long as you make the effort to put aside the money that you're saving. If you don't take the time to actually think this through, a lot of what you think you're saving will end up being nothing more than phantom savings.