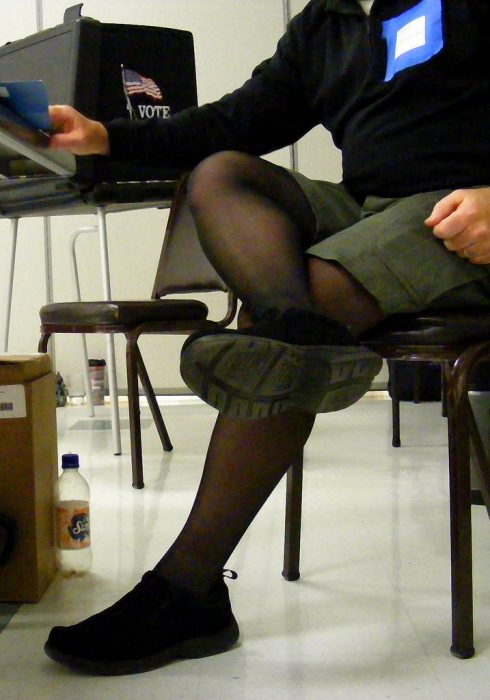 While Trump, Bush, Clinton and Sanders are in major headlines across the country, smaller elections are being held and they may be the most important ones. Elections in Indiana are scheduled to take place on Tuesday, Nov. 3. and there is another great match between candidates in the state.
What elections are happening?
The 2015 municipal elections are the ones that are taking place on Tuesday. Much of the country is focused on the 2016 presidential race and the race for governor or Senate in their respective states.
Municipal elections in Indiana
Municipal elections have been traditionally known for the lack of attention they have received. Many experts have been predicting a low voter turn out yet again. However, local candidates are pushing for voters to make casting a ballot a priority on Tuesday.
It has always been strange that local elections don't get as much attention as they deserve. The local politicians affect day-to-day live much more than the person who is elected as president or into the Senate.
In Indiana, the elections are even more important because of recent tax caps and other obstacles facing the local politicians. Mayors and council members will face a lot of tough decisions because of a loss of millions of dollars of revenue. Indiana government officials who retire won't likely be able to be replaced quickly. Many of the traveling and training budgets will also be cut.
Early voting
It seems some local officials may have gotten their wishes. Early voting opened Oct. 21 in the state of Indiana and the turnout has already been really great. "More people are coming in groups, and they're not as staggered as in the primary," Elections Supervisor Tressia Martin said.
From county to county about 1,000 to 1,600 people show up for early voting. They are hoping to see a steadily incline in voter turnout. In 2010, 40 percent of voters in Indiana showed up to vote, and in 2012, 60.4 percent casted a ballot.
The Nov. 3 elections are going to be an even more important decision for voters, elections officials hope to see a 100 percent voter turnout (as they usually hope to see). The decisions that they make at the polls will effect their everyday lives.