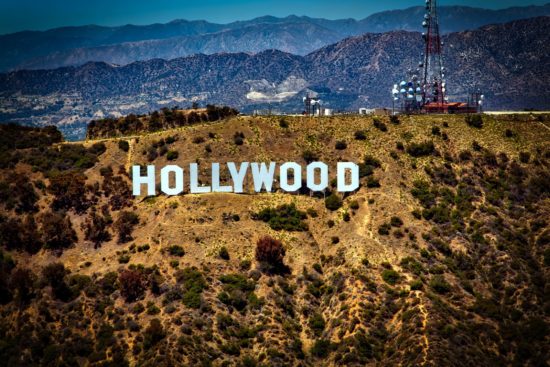 Joaquin Phoenix has a lot going on in 2018, with four movies coming out, including the leading role in today's premiere of You Were Never Really Here. It got him an award for Best Actor when it screened at Cannes in 2017.

Over the course of his career, Joaquin Phoenix has amassed a net worth of approximately $30 million, largely supported by his income as an actor. He's also a musician, producer, and director.
His legal name isn't actually Joaquin Phoenix. He was born on October 28, 1974, and given the name Joaquin Raphael Bottom. When he first began landing serious acting roles, he was working under the name Leaf Phoenix. As a child, he had parts in Seven Brides for Seven Brothers, SpaceCamp, and Murder, She Wrote.
Returning After a Break
Phoenix eventually took a break from the world of acting, only returning in the 1990s. His credits include appearances in To Die For (box office: $21 million), U-Turn (box office: $6.6 million), and Inventing the Abbotts (box office: $5.9 million).
He received Oscar nomination in 2001 for Best Actor as the emperor in Gladiator, which grossed $457.6 million worldwide and also won the Oscar for Best Picture. He also received a Best Actor nomination for his role in The Master (box office: $16.4 million).
After performing in films like Signs (box office: $227.9 million), The Village (box office: $114.1 million), Hotel Rwanda (box office: $23.5 million), and Ladder 49 (box office: $74.5 million), he got another opportunity to really turn some heads.
Oscar Win
In Walk the Line (box office: $119.5 million), Phoenix played Johnny Cash, landing him an Oscar for Best Actor, a Golden Globe for Best Actor and a Grammy Award for the soundtrack.
One estimate says his salary for that film alone was $3.5 million. However, surprisingly, he was paid more for The Village, earning around $5 million.
Over the past five years, he has also directed several music videos and performed his own rap. Phoenix is also an animal rights activist, appearing in National Earth and PETA productions.
More About the Net Worth of Joaquin Phoenix
Along with standard savings, Phoenix also has a number of assets. For example, his home in the Hollywood Hills has a value of $4 million. He also owns several high-end vehicles, including a Ducati Desmosedici and Lexus RX350.
Since Joaquin Phoenix is still actively pursuing a career, his net worth could grow over time. Additionally, he likely earns royalties on his previous work, giving him a long-term source of income.
The significant amount of work he puts into his projects also shows his potential. Plus, behind-the-scenes can be very lucrative, giving him options if he doesn't want to return to the screen or music scene.
Readers, which other celebrities' finances would you like to learn about? 
Read More Celebrity Net Worth Stories
If you liked reading this post about celebrity net worth, here are some more from our archives.