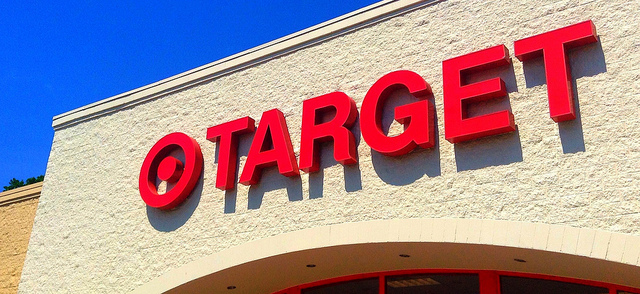 Veterans Day is a federal holiday that occurs in the first half of November. Many Americans take advantage of the day off and store sales to go shopping, hoping to land deals before Christmas shopping gets into full swing. However, not every retailer chooses to open their doors on Veterans Day, and because Veterans Day 2018 falls on a Sunday, it adds a bit of confusion to the mix.
When is Veterans Day?
Veterans Day happens every November 11. For 2018, November 11 falls on a Sunday. When this occurs, the federal government observes the holiday on the next Monday. In this case, it's November 12.
When it comes to retailers like Target being open or closed, this can add to the confusion. While the holiday happens on Sunday, organizations like federal agencies and post offices that are traditionally closed on Sundays anyway, will also be closed on Monday to observe Veterans Day with a day off from work.
However, retailers can handle federal holidays in any manner they choose. They are not required to close on the actual holiday or the day the holiday is observed.
Target often marches to the beat of their own drummer when it comes to holidays. For example, they tend to close on Easter but are typically open on Thanksgiving. So, will Target open on Veterans Day? Will they take advantage of the fact that many Americans will spend the day shopping?
Is Target Open on Veterans Day?
Yes, Target stores will be open on Veterans Day. Every location will operate using their normal Sunday hours. Additionally, Target stores will also be open on Monday, November 12, the day the federal government observes Veterans Day. Again, they will use their traditional operating hours.
Target shipping centers are also open on Veterans Day and the Monday after. These locations don't usually close on Sundays, even though post offices close. Additionally, they continue to operate on many federal holidays throughout the year, except the ones Target chooses to observe.
By staying open, Target gets to take advantage of a major shopping day and customers who may want to get a jump on their holiday shopping. However, Target doesn't have a special Veterans Day sale. Instead, they have regular discounts and coupons available, such as those found on the Target website and app.
Target's Approach to Veteran Day Discounts
Target's approach to Veterans Day discounts mimics those from their larger business model. Instead of charging higher prices during the year and then providing steep discounts on major holidays, they keep their prices down year-round and offer regular discounts throughout the year.
If you want to make the most of your trip to Target on Veterans Day, it's best to shop with an open mind and a smartphone at the ready. With an open-minded approach, when you spot a sale, you can take advantage of the discount. Just keep your eyes open for bright red signs that show there is a price drop, as they are often scattered throughout the store.
By keeping your smartphone in-hand, you can use the map in the app to navigate your store with greater ease. Plus, you can track available coupons and discover other sale items you might accidentally overlook. Essentially, a smartphone can help you make the most of your trip, ensuring you find the best discounts available quickly and efficiently.
Before you head to Target on Veterans Day, don't forget to check your stores regular Sunday operating hours. While many Target stores maintain the same hours seven days a week, not all of them do, so it's wise to check at your store's door or the Target website before you head out. If you can't find the information you're looking for, you can also call the location's phone number and speak to customer service.
Do you plan on shopping on Veterans Day? Tell us where you're heading in the comments below.
Read More
If you enjoy reading our blog posts and would like to try your hand at blogging, we have good news for you; you can do exactly that on Saving Advice. Just click here to get started.