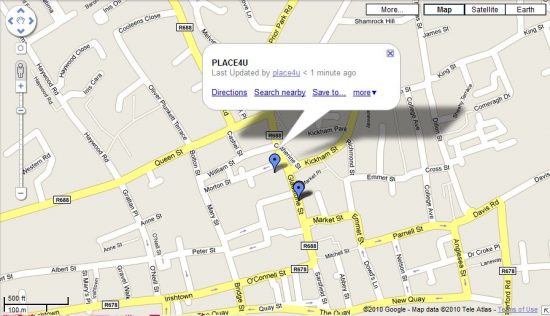 Google is constantly making changes to their apps to make people's everyday life a little bit easier. Recently,
Google altered its search app to better understand the human mind
. Now, it has altered its Maps feature to make finding your way even easier.
Android users can download the app now, but the new features will be available by the end of the week. The new version of the app will feature "Driving Mode." This will sense when the phone's user is driving and guess where the user wants to go.
This new feature will not be available to all Android users, however. Currently, the new feature will only be available in English and only in the United States, United Arab Emirates, Great Britain, Ireland, Malaysia, New Zealand and Singapore.
When you set out, the app will now let you know if there is significant traffic on your regular route. It will either suggest an alternate route or it will suggest you wait a bit of time before you head out on your route.
"Now with just one tap, you'll know whether you should hit the road or put in some gym time to avoid the gridlock," a Google spokesperson said. "With a simple shortcut on your home screen–you'll head straight into the new driving mode so you're sure to get where you're going on the quickest route possible without entering a destination. Get information like ETAs, traffic updates, nearby gas prices and quickest routes to familiar places–like home, work and recently searched destinations–all from your home screen."
The new feature will have an icon of its own. You will have the Google Maps icon for the app as always, but you will also have the option to add a widget to the home screen of your Android for the "Driving Mode" part of the app. You can also start "Driving Mode" by clicking the Google Maps icon and using the sidebar menu. You choose "start driving" and the driving mode feature starts.
Driving Mode is an improvement upon the "Google Now" cards that each Googles Maps user already uses. Google Now reminds you about events in your calendar and tells you when you should leave to get there on time. It also gives you estimated times to and form work.
"Destination predictions is based on home / work addresses you have set, location history data, and recent search history," a Google spokesperson said. "Based on location and time of day, Google Map driving mode will show ETAs for recently searched for destinations."
The new feature, Driving Mode, is both cool and slightly creepy at the same time. It uses addresses that you've either recently searched, saved or traveled to to predict where you may be going at that point and time. Google is constantly thinking of new ways to not only make your life easier, but to also keep you a bit more organized. Driving Mode will help you arrive on time and avoid traffic along the way.
Photo: Flickr