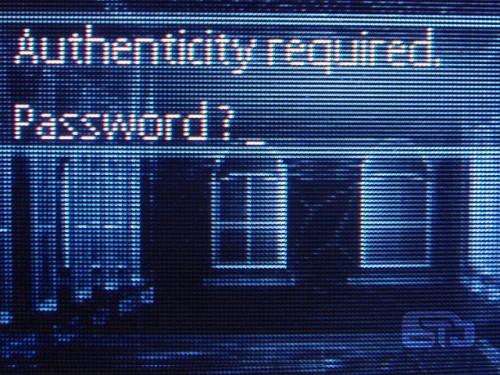 If you do much shopping, banking, and investing online, then no doubt you are drowning in a sea of passwords. That doesn't even include the passwords you have to remember for your network, your router, and all the other technological solutions you use. While most sites and devices will help you recover a password or reset it if you don't remember it, some will make you jump through a lot of hoops. While that's to protect your security, it can be time consuming and annoying.
What you need is a way to easily keep track of all of those passwords. You don't want to just write them on a sheet of paper that you keep by your desk. If someone breaks in to your home and steals it, all of your information is at risk. Neither do you want to use the same password on every site. If someone figures it out, they'll have all of your information. However, there are some technological solutions and some old fashioned ideas that can help you keep track of those passwords.
Pen, paper, and a secure storage method
If you want to use good old pencil and paper lists to track your passwords, make sure you have a safe place to store them. A safe in your house is the best option, but you could find other hiding places. Just don't leave it on the desk, out in the open, or in the place where you keep your financial records.
Create a document on your computer and password protect it
You can create a regular spreadsheet or text document and password protect it. Most applications have the option for you to require a password to open a document created in that application. Look in the help files or Google your specific application to find out how to do this.
Free password applications
There are many free password tracking applications available. The best encrypt your data and protect it behind a master password so that even if your computer is stolen, it's very difficult to crack the application to see the passwords. A brief list of a few you might want to check includes:
Be careful about using anything that is browser or cloud based. If someone were to hack into the cloud database, your information would be at risk. While the risk is probably low, it's a risk nonetheless. Some browser solutions that remember passwords for you are great for your personal use, but if your computer is stolen those sites will be open to anyone who gets your machine.
Create a system you can remember
If you just want to be able to remember your passwords, you can create and stick with a system you'll remember. For example, maybe you make your base password something like, "simplepassword." (This is only an example. You'll want to choose something more challenging than this.) Then for each new site you encounter you add some letters to the beginning or end that correspond to the site you're using. So your password becomes, "simplepasswordbank" for your bank account and, "simplepasswordebay" for eBay. For even more challenging passwords, use numbers or characters at the beginning or end. Having a system like this makes it easier to remember your passwords without having to store them anywhere.
If you're using a program that requires a master password, make sure that your heirs know how to access the information. If something happens to you it will be much easier for them to handle your affairs if they can get hold of your passwords. Even if you're using pen and paper, make sure to tell them where you keep the document.
Keeping track of passwords doesn't have to be difficult or expensive and you don't have to be constantly aggravated by lost and forgotten passwords. Spend some time experimenting with different solutions until you find the one that works best for you.
(Photo courtesy of Dev.Arka)