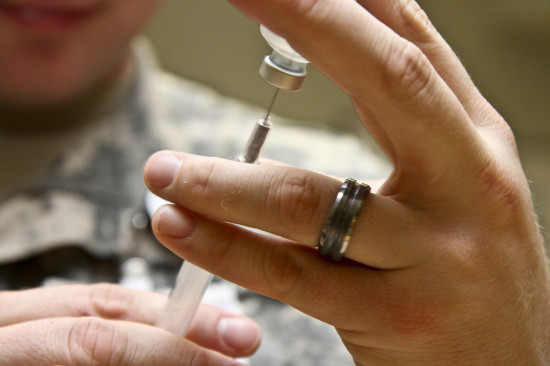 Google got it wrong. Though the internet giant had the right motive and great technology in its arsenal, that apparently was not enough. With the intention of helping the Centers for Disease Control and Prevention (CDC) accurately predict flu outbreaks, "
Google Flu Trends
uses aggregated Google search data to estimate flu activity." Most
people should get a flu shot
if they are
6 months or older
according to the CDC.
However, basing the predictions on searches caused the predictions to be wrong 95 percent of the time last year, significantly overestimating the numbers. This was due to what some refer to as hypochondriacs using the internet to self-diagnose. These searches led to incorrect data being compiled and the published. This snafu led the company to face heavy criticism, including the point being made that you cannot always trust what you read online.
Now Google has stated its retooling its flu tracker. This retooling will involve including CDC data, but the company is not saying much else about what will change. Regardless, the changes being made are supposed to help provide more accurate results for the CDC and the public.
To its credit, Google did achieve some success initially. According to the New York Times it gave the CDC a major heads-up. "Its triumph came in 2009, when it gave an advance signal of the severity of the H1N1 outbreak, two weeks or so ahead of official statistics."
The Times goes on to note some of the difficulty the company faced at the time with accuracy. "In a 2009 article in Nature explaining how Google Flu Trends worked, the company's researchers did, as the Friday post notes, say that the Google service was not intended to replace official flu surveillance methods and that it was susceptible to "false alerts" — anything that might prompt a surge in flu-related search queries."
How important is tracking flu data? According to the CDC, the stats on seasonal influenza give some merit to tracking the data. "It is estimated that in the United States, each year on average 5% to 20% of the population gets the flu and more than 200,000 people are hospitalized from seasonal flu-related complications. Flu seasons are unpredictable and can be severe. Over a period of 30 years, between 1976 and 2006, estimates of flu-associated deaths in the United States range from a low of about 3,000 to a high of about 49,000 people."
The Flu Tracker is part of the charitable arm of the company. Financially, Google's net income was lower in the third quarter of 2014 than in the year prior. It also took a sharp dive from the two earlier quarters of 2014. However, over the past three years the company has continued to do well financially and increase in stock value overall. This glitch is unlikely to make a dent in investor confidence.
(Photo courtesy of US Army Corps of Engineers)