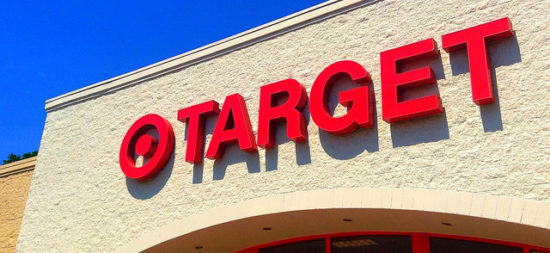 Columbus Day is just around the corner. Many people will be gearing up for a three-day weekend. Others will be looking to do some shopping on their extra day off on Monday. Whatever the case may be it is important to know if your favorite stores will be open or closed. Federal holidays, like Columbus Day, can make that confusing.
Columbus Day is Monday, October 10. The post office and many banks will be closed. All other nonessential government offices will also be closed. However, most retailers will remain open. In fact, many retailers will be holding sales in honor of the Columbus Day holiday. A few retailers will close their doors in honor of the Federal holiday so it makes it a bit confusing for shoppers. If you frequent Target you may be wondering if they will be open on Monday or not.

Is Target Open on Columbus Day?
Yes. Target will be open on Columbus Day. Columbus Day isn't really considered to be a huge shopping holiday. Most retailers will remain open and this is no different for Target. You may even find that the retailer is offering some extra deals to its customers to get people into the store on their day off. Many deals will involve Halloween items and some household items. What kinds of deals will Target have on Columbus Day?
Target Columbus Day Deals
Target will be open on Columbus Day 2016. But will Target offer you the deals that you want this Columbus Day?
If you shop Target online you can get an extra $14.92 (clever, Target!) off every order of $50 or more.
If you shop at Target using your Target Red debit card you can get additional discounts. As always, you can get 5% off if you use a Target Red debit card. Unlike some smaller retail stores, managers at Target cannot give additional discounts to customers, so you'll need to stick with the published deals. If you are unsure of what deals and discounts your local Target location is offering on Monday, October 10 check the weekly flier. You can find it online or in the ads of your local newspaper.
What is Target's Holiday Schedule?
Most Target stores are open during their normal business hours on holidays, except for Thanksgiving and Christmas. On non-holiday days,most Target locations are open from 8 a.m. to 11 p.m. Monday through Saturday. Target has shorter operating hours on Sundays. Other than Thanksgiving and Christmas Target operates on these hours. On some holidays, Target stores may open earlier. Columbus Day, however, is not a holiday in which Target will be opening early or closing later than normal.
Target is open most holidays. The only holidays Target is not open include Thanksgiving Day, Christmas Day and New Year's Day. In past years, Target has opened its doors early on Black Friday, opening at 6 a.m. and closing at midnight. Target pharmacies (now owned by CVS Pharmacy) are typically open a bit later (at 9 a.m.) and close earlier (at 9 p.m.) on regular days and holidays. Target photo labs keep regular store hours.
Photo: Flickr: Mike Mozart