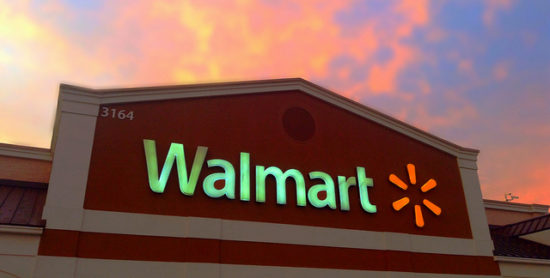 Any time a Federal holiday comes around people get confused as to what will be open and what will be closed. Many people approach the holiday with the assumption that everything will be closed. However, that is not always the case. The only businesses that are required to close their doors are nonessential government agencies. Private businesses, grocers and large retail outlets are not required to close. Places like the
post office
and
banks
will be closed but places like Walmart will likely remain open.
If you are looking to do some shopping around on Monday (Columbus Day) you may want to check to see if your local supermarket will be open. Walmart is a favorite place to shop for many people, is Walmart open on Columbus Day?

Is Walmart Open on Columbus Day?
Yes, Walmart is open! If you need to buy something last minute, or even do your weekly shopping, it is good to know that your local Walmart will be there to serve you on Columbus Day. Many Walmart stores have other businesses operating within their location (for example, pharmacies, money transfer services or barber shops). These other businesses may or may not be open on Columbus Day. If you need to visit one of these establishments we suggest you call first to confirm whether they are open or closed for the holiday.
Walmart Columbus Day Sale
Is a trip to Walmart worth it on Columbus Day? Yes it is! Generally Walmart has a sale every day of the week no matter what holiday it is. If you normally shop there you know that the retail superstore offers great prices compared to other stores similar to it. You can find just about everything you need in the same place and most of the time it is at a price much lower than you would find any where else.
If you are going shopping at Walmart on Columbus Day, you can use some of these tried and true ways to save money at the one-stop-shop:
Make your purchase with discount gift cards. Giftcard Granny is offering them for a 3% discount. This is an easy way to shave a good margin off your Walmart bill.
Get cash back by using a Walmart credit card or another credit card to make your purchase. This is almost like getting paid to shop.
Walmart has price matching. Make sure you use it! To request your price match check their Customer Service page or call them at 1-800-925-6278.
What Is Walmart's Holiday Schedule?
Walmart is open 364 days a year. The superstore is open every day except for Christmas Day. The store has limited hours for Thanksgiving Day and extended hours on Black Friday. Most Walmart locations are open 24 hours a day, seven days a week (minus those few hours on Thanksgiving and Christmas). It is, however, wise to double check the store hours before you head out to go shopping as not all Walmart locations are open 24 hours – some may also be
closed due to facility maintenance, construction or the like.
Photo: Flickr: Mike Mozart