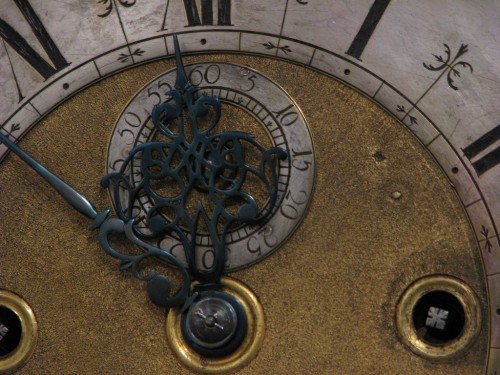 The second Sunday of March at 2:00 AM is fast approaching, and it's that time when we "spring forward" an hour as part of Daylight Savings Time. As part of this semi-annual routine, it's also a good time to do some other things around the house that are often forgotten (or ignored). Taking a little time now to do these things, and make them a part of your routine when Daylight Savings Time rolls around twice a year, can help you
save quite a bit of money
.
Reverse Fans
If you have ceiling fans that you use on a regular basis, it's time to take out the step-ladder and hit the switch to reverse them. The fans should be spinning in a counter-clockwise direction for the spring and summer months. This is so the air in the room is being pushed downward throughout the entire room, which keeps the room cooler saving money on energy costs. When we have Daylight Savings Time in November, you'll want to switch the fans back to their regular clockwise rotation. This will circulate the warm air toward the ceiling and down the sides of the walls allowing for a steadier temperature in the room. Making these switches will save about 10% in energy costs.
Test Devices
While you have the step ladder out, it's also a good time to check all your emergency devices to make sure they are properly working. Test smoke alarms and carbon monoxide detectors to make sure they are still sounding, and check that your fire extinguishers are still fully charged. Don't forget to remind your friends and family to do the same. If you have an elderly neighbor or family member nearby, be sure to place these checks on your list of things to do the next time you stop by to visit them. The spring is for checking the devices, and then switch the batteries in them all in November with the Daylight Savings Time change.
Flip Mattress
Daylight Savings Time in both spring and winter are also good times to flip and spin the mattress on your bed. Over time, sleeping on the mattress without flipping it will wear it down unevenly (this is the same reason that you rotate the tires on your car) by the way that you sleep on it. By rotating your mattress every six months, you'll extend the life of the mattress, which will save you money in the long run.
Inventory Medicine Cabinet
Take a look at your medicine cabinet. It's probably full of cold medicines and things for other winter ailments. Now is a good time to check to see that you have plenty of supplies for those ailments that come with spring and summer (allergy pills, bee sting medication, sunscreen, etc) and note what things you need to purchase. By taking inventory now, you can look for sales and other deals to stock up on them so that you don't have to pay full retail price when you realize you need the medicine, but don't have any.
Check Filters
Daylight Savings Time switches are also a great opportunity to check all the filters in you house to assess whether or not they need replacing. Check the furnace, air conditioner and the stove filters. It's also a good time to check your vacuum cleaner filter (and any other devices that also use filters like humidifiers). This way you ensure that you are getting the greatest efficiency from these devices and you're not wasting money.
Inventory Winter Clothes
This is also a great time to do an inventory of your winter clothes to see what things have been lost, damaged or need to be replaced. By taking an inventory of your wardrobe and seeing what needs to be purchased, you can buy those colder weather clothes now as they are deeply discounted at the stores, rather than wait until next winter when you will have to pay full retail price for the same things. You can do the same thing in November with your summer clothes.
(Photo courtesy of Kaja Kozłowska)