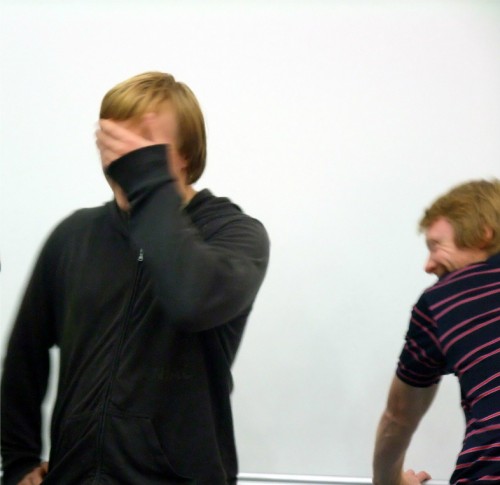 If there were ever a reward for people who somehow seem to embarrass themselves on an ongoing basis, I would certainly be in the running to receive it. I kept up that tradition with flying colors today.
I usually take showers a bit late. My normal routine is to get up in the morning and work a few hours on the computer cleaning stuff up from the night before and placing on new content. Once I have accomplished all the basics that need to be done, I can officially start my day and take a shower. This means I usually jump in somewhere around 9:00 am – 10:00 am most mornings.
Today was one of those days. I ended up jumping in the shower at 9:45 looking forward to going out and doing a bit of exploring once I was washed and ready to go. When I got out, I could hear some weird noises in the living room and immediately knew that the dogs were up to some kind of no good. Not wanting them to ruin furniture or break something, I decided to go out and scold them since they obviously assumed I wasn't around and they could get away with what they were doing. I walked briskly out the bathroom door, rounded the corner to the living room and shouted, "What are you doing?!" in my best "I know you're doing something bad" voice. It was at this exact moment that I instantly learned that it's never a good idea to walk around a house where you are house sitting completely naked.
As I finished my sentence, a woman with cleaning supplies turned around startled to look directly at me, and I could see the complete shock cross her face. In the next instant she points the spray bottle of some toxic substance that she's holding in my direction like a gun, and lifts a desk duster over her head with the other hand like a club. I instantly realize that I'm going to be a headline in the newspaper: "Naked man blinded by Pledge and then beaten to death by hand duster by angry house keeper." Not wanting this to be the way that I die, I placed my hand in front of me indicating "one second please" and quickly backed around the living room corner while attempting to cover my manhood the best I possibly could.
Apparently the owners forgot to tell me that they have a cleaning lady come in once a month (who has her own key) to do cleaning and dusting, and I learned a very important lesson that I hope never to repeat again…
After that incident, I had absolutely no problem getting out of the house as quickly as possible to do some exploring. I decided to go to Point Reyes National Seashore since I hadn't been there in a long time. There are beautiful views, beaches and a light house (with 308 steps down which isn't bad, but then you have to come back up) that are all well worth visiting: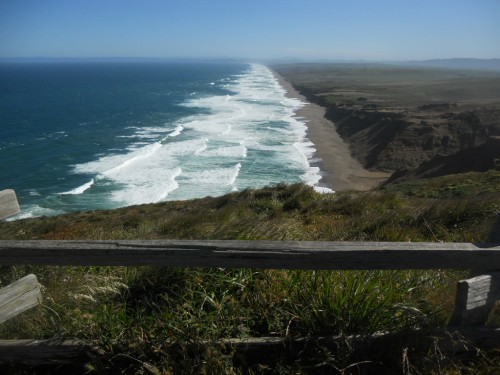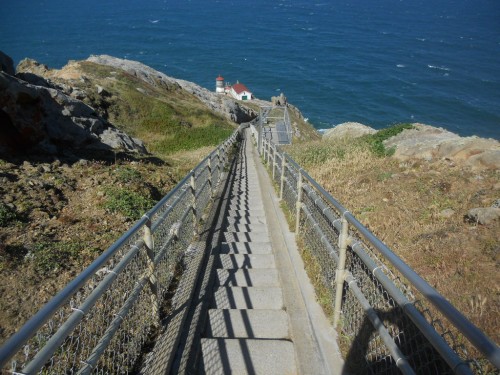 There are also a number of dairy farms that are still run on the land: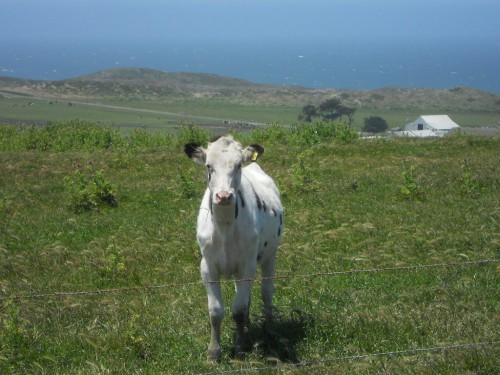 Point Reyes is part of the National Parks System so the gas could be written off as a business expense which was an advantage for the minimum wage challenge. It's also one of the many national parks that doesn't have any type of entrance fee all year round, so there was no issues on that front. Unfortunately, I left the house so quickly that I didn't make myself a lunch (the financial cost of embarrassment). I thought I might be able to make it the day without buying food, but that didn't end up being the case. I did stop at the store to buy some fruit and snack bars to hold me over until I got back which put me back $3.24.
Today's Spending
Food: $3.24
Car: $0.00
Housing: $0.00
Travel: $0.00
Misc: $0.00
Total: $3.24
Total Spending
Food: $21.76
Car: $0.00
Housing: $0.00
Travel: $0.00
Misc: $19.00
Total: $40.76
(Top photo courtesy of Toms Bauģis)