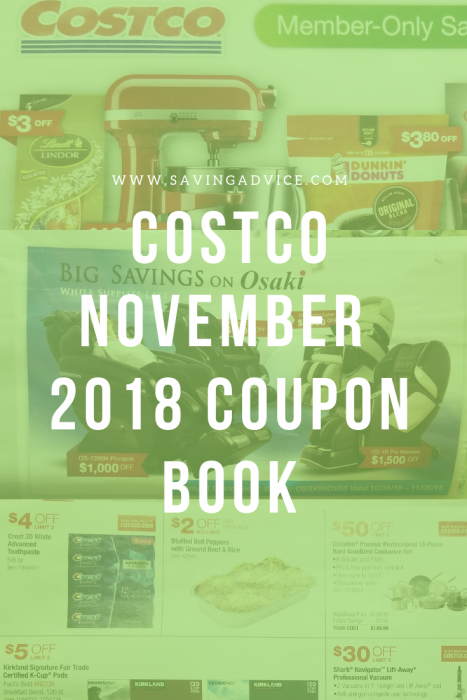 Costco has released TWO coupon books giving members a look into the special deals they'll offer throughout November. This is the time of year when most people will be doing their holiday shopping and the retailer has pulled no punches with the savings its offering for the season. Here's what you can expect to find in the Costco November 2018 coupon book.
Costco November 2018 Coupon Book
Of course, there are plenty of great deals in this month's coupon book. From deals on kitchen appliances to coffee to heated blankets, the retailer has just about everything you could think of when it comes to getting ready for the holidays. The deals in this book are valid from October 31 through November 26. Here are just a few of the best deals in the Costco November 2018 coupon book.
Crest 3D White Whitestrips: Costco is offering $12 off each package of Whitestrips (8 per package).
Dunkin Donuts: Get a bag of Dunkin coffee $3.80 off this month.
Hotel Signature 6-Piece Sheet Set: Members get $20 off hotel signature 800 thread count sheet sets.
KitchenAid Stand Mixer: Normally $349.99, Costco members can grab a KitchenAid stand mixer for just $249.99.
Kirkland K-Cups: The 120-count Kirkland K-Cup packages will be $5 off through the 26th.
Kong Doy Toy Variety Pack: Members get $4.50 off the Kong variety pack of dog toys.
Lenovo Touchscreen Laptop: Get $120 off the Lenovo touchscreen laptop, making it just $879.99.
LG 4-Piece Kitchen Package: A 4-piece set includes a microwave, oven, refrigerator, and dishwasher. You can get the set in black or stainless steel and get up to $1,900 off.
LG Washer and Dryer: Costco is offering up to $1,100 off LG washer and dryer sets.
Oster Countertop Oven: Grab one of these countertop ovens for just $99.99 ($40 off).
Pillsbury Crescent Rolls: You can get 40 crescent rolls at Costco in a single package. During this coupon book cycle, you'll be able to get $3.40 off.
Phillips Sonicare Rechargeable Toothbrush: Members can get $30 off these top-notch rechargeable toothbrushes making them $119.99.
These aren't the only deals Costco is serving up this month either.
Costco Holiday Meal Delivery
Costco is offering a holiday meal delivery. There are two gourmet options: turkey or ribeye roast. The Schwan's Thanksgiving meal can be ordered at Costco.com and comes with turkey, mashed potatoes, yams, Brussel sprouts, corn, rolls, two kinds of pie, and ice cream. The meal serves eight people and costs $99.99. You can get the same fixings with an A-5 Wagyu Ribeye Roast for $999.99.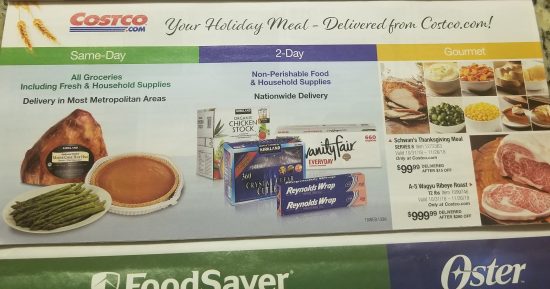 Stay tuned for a look inside the Costco Holiday Savings book (savings start on November 6). For now, you can view each page of the November coupon book below.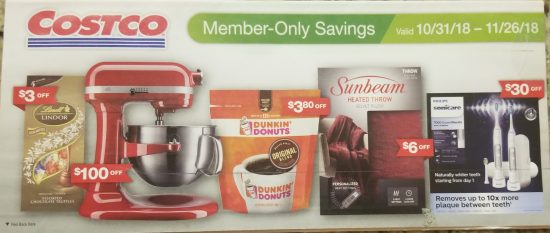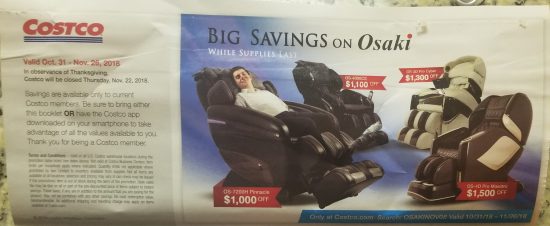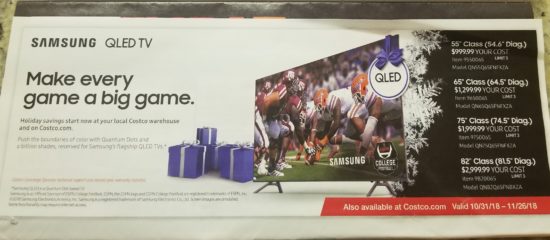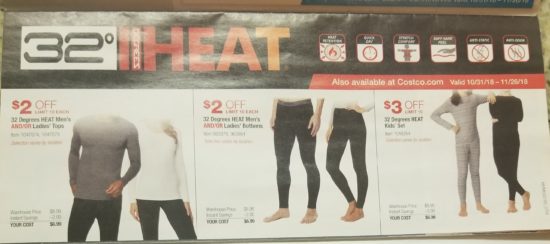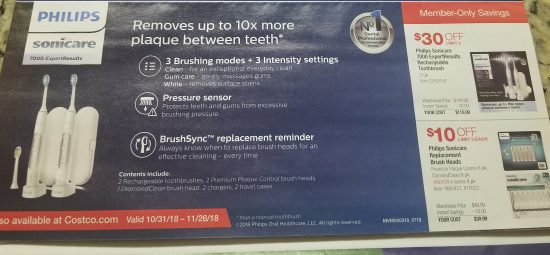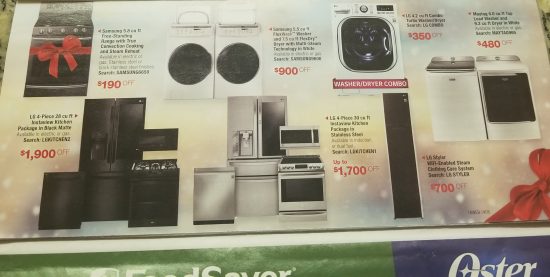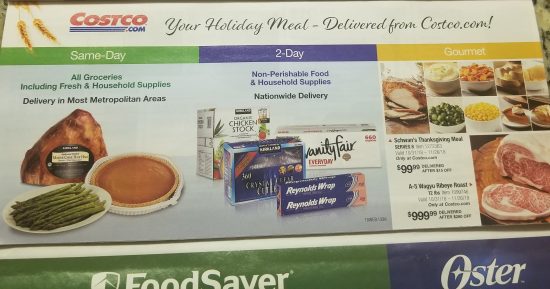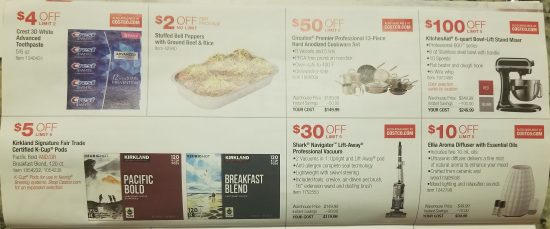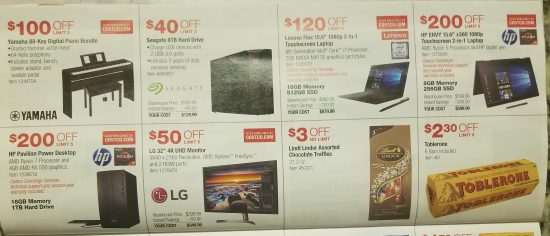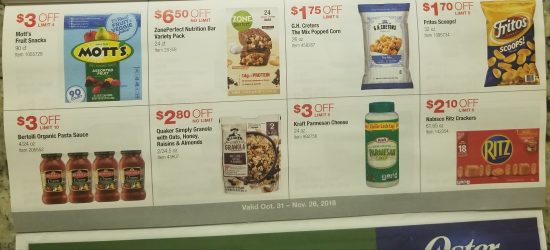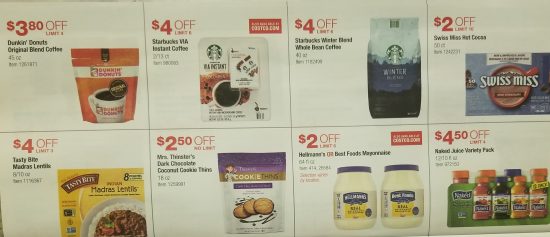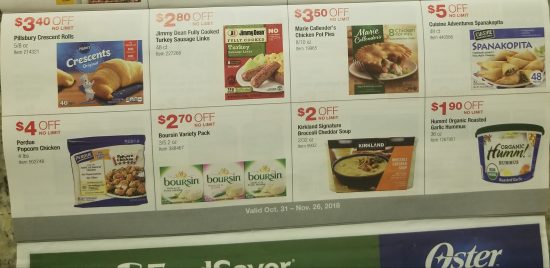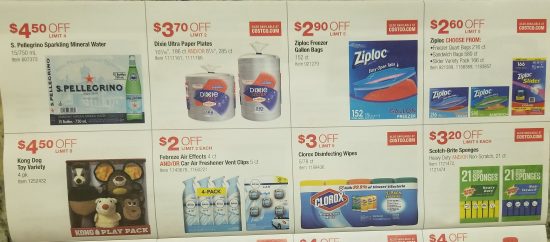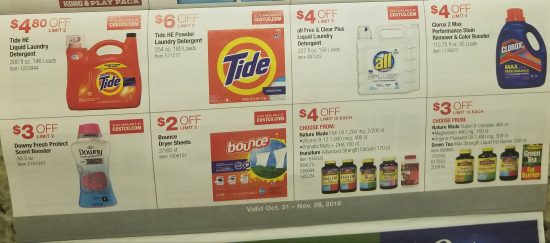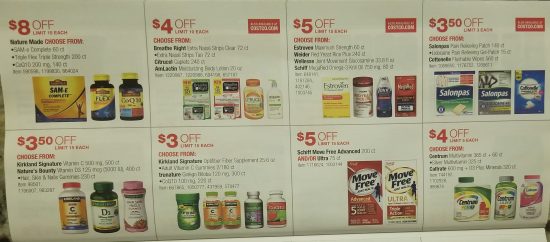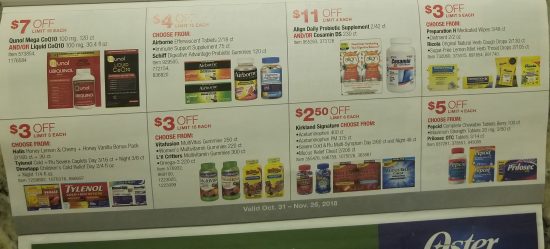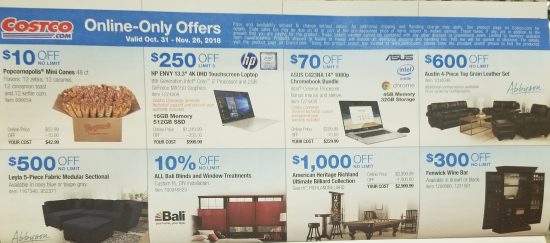 Read More