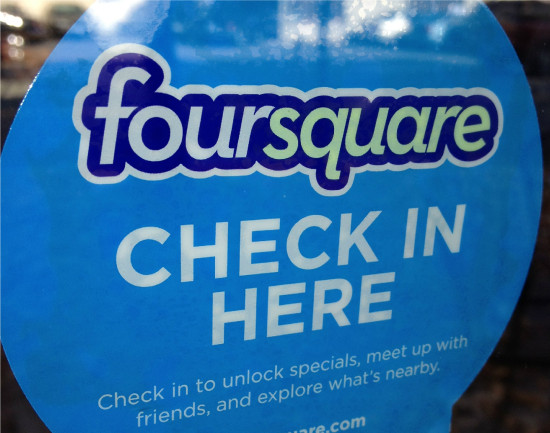 Social media apps come and go, but FourSquare, the platform that many thought was the perfect combo of social stickability and marketing nous, is said to be experiencing a decline in popularity. This is despite a rebrand.
If you've not seen it, Foursquare is a location-based app that takes the risk out of exploring new places. It relies on word of mouth, arguably the most potent and persuasive force in a market where anyone can make any claim about their services.
Users check in via Foursquare at local businesses and venues. It means they can give feedback on the merchants, the service, the pricing, the quality or the conveniences. It's great for cautious consumers, and it allows people to see where others have gone before, guiding real-world experience by letting explorers avoid bad experiences – or head to venues that are better suited to their needs.
Foursquare is also incredibly helpful to business owners by offering tools merchants and brands can use to attract, engage and retain customers. So with such powerful dual functionality (to both users and businesses) one has to wonder what's fueling the rumors that it's losing steam?
Predictions based on the app tracking site App Annie are the main source. With many experts saying that despite Foursquare's rebranding attempt, there is still a marked decline in uptake.
Venture Beat says, "Foursquare is back where it started. Post-relaunch, the app peaked at #385 overall in the U.S. App Store – #448 in the Google Play store — and has since fallen to pre-launch levels: #1214 overall in the U.S. on iOS and out of the top 500 on Android. Among U.S. travel apps, Foursquare peaked at #17 and now ranks #38 on iOS and dropped from #21 to #30 on Android. Foursquare's new check-in app, Swarm, has met roughly the same fate; it currently ranks #997 overall in the U.S. App Store and is out of the top #500 in the Google Play store. At its peak, the app ranked #11 on iOS and #84 on Android. That's a frightening decline."
But FourSquare has a different take on it, although they admit that the app went through some issues during recent upgrades with users complaining about the changes. A FourSquare spokesperson told Venture Beat that more users than ever have been engaging on the platform by adding comments and "tastes" which work to tune and define the app's recommendation algorithm.
Foursquare claims its has migrated over 80 percent of its users to the new apps and that its users have added 7 million tips (i.e.: reviews of local businesses) this month saying, "On our first day, we had five times as many tips as our best day ever."
So it seems that only time, and word of mouth, will tell. Despite industry opinion, FourSquare seems to be holding on for now. And as someone who likes to know what they're buying, I hope this app still has more life left in it.