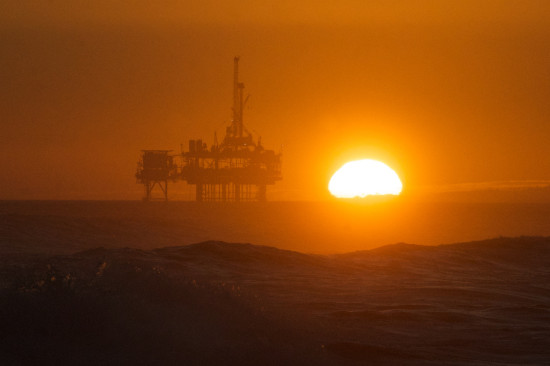 If you didn't think oil prices
could go any lower
, now is a good time to think again. Oil from
U.S. shale
(an unconventional method of producing oil from rock fragments through pyrolysis, hydrogenation or thermal dissolution), has driven crude oil prices close to six-year lows. In fact, the
U.S. News and World Report
citing the Energy Department reported that the U.S. supply of oil has "reached levels not seen in at least 80 years." In 1970, at its peak of oil production, the U.S. produced more than 9.6 million barrels a day and in December 2014, the U.S. produced approximately 9.3 million barrels a day. Additionally, American energy companies plan on releasing more oil that will likely keep prices down for some time to come. Some are predicting that prices may fall as low as $20 a barrel if the current oversupply continues.
Analysts for the Paris-based energy watchdog group, International Energy Agency, reinforced the findings of these reports, but warned that the stabilization in oil prices could be "precarious." As stated in their report, "Behind the façade of stability, the rebalancing triggered by the price collapse has yet to run its course," the group warned. In particular, low prices could cause social disruption in countries dependent on oil and as the Middle East plunges ever deeper into crisis because of ongoing conflicts in Iraq, Syria and Libya, the drop in oil prices could cause further destabilization in the region.
Currently, the U.S. has approximately 691 million barrels of oil in its Strategic Petroleum Reserve (SPR), and the U.S. will likely add an additional 5 million barrels of oil soon for its site in Freeport, Texas. The SPR consists of four underground oil fields in Texas and Louisiana and when "oil supplies are disrupted," (for example, during Operation Desert Storm in 1991, Hurricane Katrina in 2005 and after the September 11th attacks in 2001) oil is released from these facilities.
Still, the Chicago Tribune, like the International Energy Agency, warns that there will be "potential losers" due to the unprecedented decline in oil prices, though the Tribune report focuses on the many benefits of the current 'oil glut.' For example, cheaper oil has caused a $1.3 trillion dollar shift "from producers to consumers" and U.S. households have likely saved approximately $75 billion over the last six months. As well, U.S. automakers have experienced an increase in popularity and "massive subsidies and tax breaks are being offered to oil companies" to pursue alternative forms of energy production.
Though low oil prices may force some industries to downsize or discontinue operations, the benefits to everyday Americans seem consequential and positive. And personally, unlike a few years ago, I haven't heard anyone complaining at the pump.
(Photo courtesy of Pete Markham)