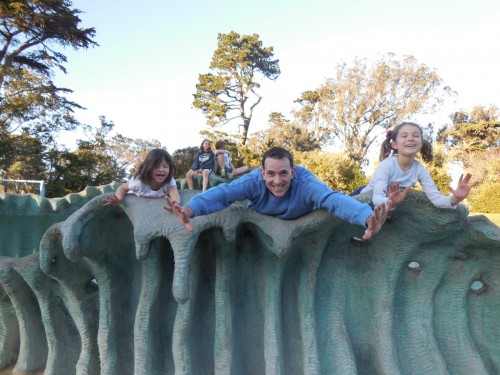 Some people think I'm the worst uncle in the world (fortunately, there are others that disagree). My nieces are six and eight this year and I have never purchased a Christmas present for them. A lot of people think I'm cheap and stingy when they first hear this. I have even been told that I must not really love them.
I once had a friend who told me that if I wanted to give her flowers, I better damn well buy them for her while she was still alive so could enjoy them. She wondered why people bought flowers for those who had died, as they would never have the chance to enjoy them. She said that if I felt compelled to bring flowers to her once she died, I would have failed to understand that gifts shouldn't be given to make yourself feel better, but should be given for the recipient to enjoy. Those words have stuck with me, and I get the feeling that a lot of people give presents on designated days not for the person, but to assuage their own guilt or out of obligation.
There is this really weird association in our society that presents given on specific days somehow express how you truly feel toward someone. This is especially true when it comes to giving presents on those big special occasions such as Christmas and birthdays (It's also true that I have never given either of my nieces a birthday present). I think that due to the conversation I had about when to give flowers, I have never been a big present giver in the form of stuff that you buy at the mall on days designated as the time you're supposed to give them. When I do give gifts, they tend to be spontaneously given, not dictated by a consumer-driven date.
I decided when my youngest niece had her first birthday that I was opting out of the traditional present-giving obligations. I decided that presents, especially on those designated days, have very little to do with how you truly feel about that person. I would instead try to show what I felt not through a physical present, but through my interactions with them.
So on Christmas day, my nieces didn't get a Christmas present from me. Instead, we walked to the park and they got a 45 minute game of tag among the slides, bars and climbing apparatuses until we were all exhausted. They got to climb onto a concrete wave and pretend that they were body surfing with their uncle. They got a half-hour of watching their uncle try to replicate the flips that they easily did on the bars, laughing at his lame attempts, then celebrating with him when he finally pulled it off. They got to play a game of shadow tag on the way home from the park, running from car to car and then huddling next to it to make their shadow disappear so their uncle couldn't stomp on their shadow. They got to spend an hour playing the board game Apples to Apples (junior edition), and laugh hysterically at all the crazy cards their uncle placed down, while he argued that the word he placed down was the best. They got to spend an hour having a "snowball fight" with all the tissue paper that was left over from the Christmas gifts others had given.
No, my nieces didn't get a physical present from me this Christmas, but I hope that they ultimately ended up receiving a gift that they feel is worth much, much more…