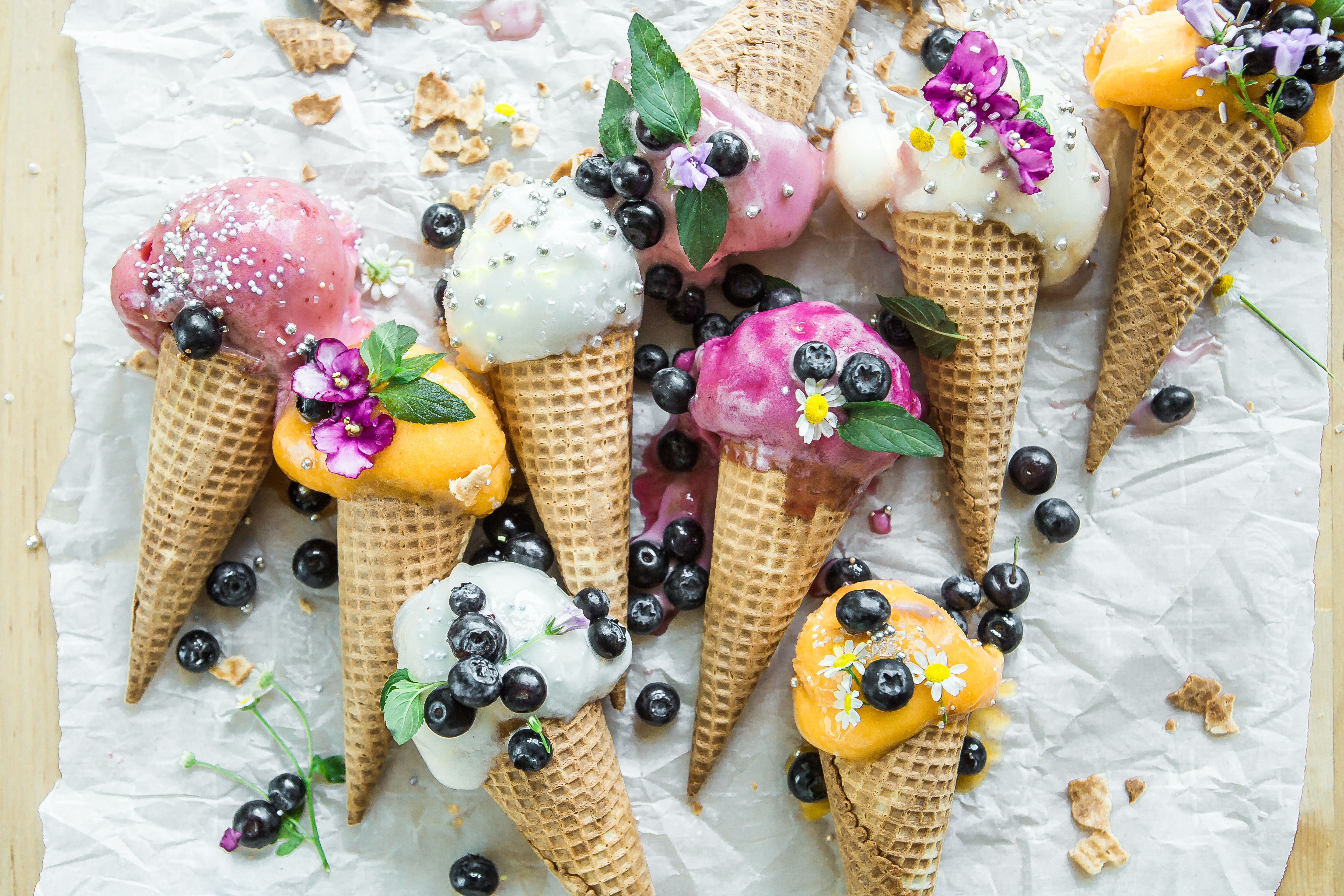 July 21 is National Ice Cream Day, making it a great time to enjoy some of the tasty treat. An astonishing 96 percent of all Americans eat ice cream, according to a YouGov Omnibus survey. While vanilla ice cream is typically the best-selling flavor, that doesn't mean it is everyone's favorite. Many people prefer other versions of this quintessential way to cool off during the warm summer months, often considering vanilla to be a solid standby if their favorite isn't available. Here is a look at the five best ice cream flavors of all time, based on their current popularity.
1. Chocolate
When it comes to favorite ice cream flavors, more people said chocolate was their go-to choice (based on the YouGov data) than any other option. A surprising 14 percent say that chocolate ice cream is the best, causing it to beat out second place by 1 percent.
If you examine internet search data, collected by software company WorkWise LLC, chocolate was the most commonly searched flavor in four states, putting it in a tie for third place on that list.
However, if you look only at searches for vanilla and chocolate ice cream, chocolate leads in 32 states and the District of Columbia (33 regions total), compared to vanilla's 18.
2. Vanilla
According to the YouGov data, vanilla – possibly the most classic or traditional ice cream flavor – came in second place. Thirteen percent of the participants said that vanilla was their ice cream flavor or choice.
Vanilla also outsells every other available flavor, according to the International Dairy Food Association. While much of the sales could be attributed to consumers simply enjoying vanilla, it is also a popular flavor for a range of recipes and it is used as an enhancement on other desserts, such as apple pie or as part of a root beer float.
3. Butter Pecan
YouGov's survey says that butter pecan is actually the third most popular flavor in the United States. It is particularly popular among the 55 and up crowd, with 17 percent of those respondents saying that butter pecan is the best flavor.
Butter pecan is even the most searched ice cream flavor in one state: Alabama. But that only puts the flavor in a tie for eighth place along with 14 other flavors when it comes to internet searches.
4. Cookies and Cream
If you look purely at internet search data, cookies and cream would actually be the most popular ice cream flavor in the country. Cookies and cream came out on top in 14 states when it came to internet searches, beating the next most-popular search, vanilla, which only reigned supreme in five states.
Cookies and cream also ranked high in a YouGov Omnibus study, with 8 percent of participants saying the flavor was their favorite. On that list, cookies and cream was in a tie at fourth when it comes to flavor popularity.
However, when you look at people between the ages of 18 and 34 alone, the study shows that cookies and cream is number one in that age group.
5. Mint Chocolate Chip
Another flavor that ties for eighth place when it comes to internet searches, only coming in as the most-searched in New Jersey, mint chocolate chip is still very popular. The YouGov data actually shows it is as popular as cookies and cream, putting it in a tie for fourth place according to their survey.
Other flavors did perform admirably. Chocolate chip cookie dough and strawberry got six percent of the votes each in the YouGov study, and secured one and four states, respectively, when it came to internet searches. There were also several unique flavors that showed up in the internet search results study, including beer ice cream being the most searched flavor in Connecticut and Pumpkin taking number one in Ohio.
The 5 Best Flavors Choice is A Matter of Taste
Ultimately, which ice cream flavor is best is a matter of taste. This National Ice Cream Day, consider heading out to get a cup or cone of your favorite to celebrate the occasion.
Do you think one of the flavors above is the best? Do you have another favorite? Share your thoughts in the comments below.
Read More:
If you enjoy reading our blog posts and would like to try your hand at blogging, we have good news for you; you can do exactly that on Saving Advice. Just click here to get started.