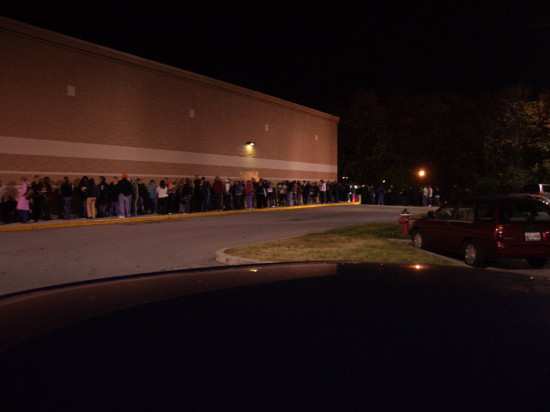 With over 65% of Americans ready to spend their hard earned cash on Black Friday this year, is it really worth all the crazy for the deals? Well, that depends on where you shop. Wallethub may have answered this question for you.
In a recent study of over 5,000 deals for 22 major retailers, the company has published its findings on where to start and where you may need to stay away. So basing your store deal hunt on what is at the top of your list may be your best strategy, but that may also mean covering a lot of ground depending on the length of your list and the variety of gifts you need to purchase. It also should be noted the best deals will be found on Thanksgiving Day, not Black Friday. These stores will be open on Thanksgiving while these stores will be closed.
Here are the top five in the most popular gift categories to give consumers an idea where to start.
Toys are bound to be on your list somewhere and while it may be tempting to just hit the nearest big box store like Target to get the best discounts, it isn't the best place to go. In fact, Target comes in at the number four spot of the top five retailers offering discounts on Toys. Kohl's and CVS are number one and number two for those looking for deep discounts on toys.
If jewelry is on your list, you'll want to find the lowest pricing you can so you can get more for your money to make the gift even more special. The best places to get jewelry is at Kohl's or Meijer, where the discounts are more than a staggering 78 percent off for both chains. JC Penney and Macy's are not even close at under 65 percent savings.
If you're looking for apparel, head to Sears, where you'll find clothing at almost a 70 percent discount. You may also want to stop by JC Penney and Macy's where you'll find over 60 percent discounts at both retailers.
Are you looking for phones or computers specifically? Your first stop should be Office Depot or OfficeMax. The merged chain of office supply stores has the best deals by offering right around 40 percent off these items. And while you may assume Walmart to be number two on this list, it actually ranks fourth behind Staples and Radio Shack.
If you're looking for consumer electronics, Walmart isn't even in the top five. Macy's tops this one with a over 65 percent discount. Staples and Radio Shack have discounts of just above a 40 percent to place in spots two and three on this list.
Overall, JC Penny rated first with the highest average discounts, followed by Macy's, Rite Aid, Meijer and Sears.
The bottom five on the list giving the lowest percentage discounts are Walmart, Best Buy, Amazon, Big Lots and Costco.
This poses the interesting question. If the stores already offer deep discounts, did Wallethub include a comparison of original prices in their research? It stands to reason that the large discount retail chains already offering great everyday deals would have lower percentage discounts because thier prices are already deeply discounted.
(Photo courtesy of djLicious)