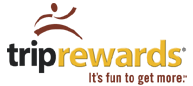 If you are planning to stay at a hotel, a bit of comparison shopping may get you the room for free (or the first night if you're staying longer than a single night). That's because Trip Rewards has an offer of get the Guaranteed Best Available Rate or It's Free program. An example of how it works:
Step 1: You view the Terms and Conditions and then book a one-night stay at a participating TripRewards hotel in Chicago, IL, (USA) on the triprewards.com web site or through the toll-free number, 1-800-FOR-TRIP, for a room rate of $100.00.

Step 2: You find a room rate of $90.00 through an unrelated web site for the same hotel, same night, same room type, same number of guests and in the same currency.

Step 3: You fill out and submit the online Claim Form with your booking details within 24 hours after booking your original reservation and 24 hours before your arrival at the property.

Step 4: Assuming our customer service agent confirms your booking and that the rate on the competing web site is available and bookable and is lower than the Best Available Rate for the hotel available on tripRewards.com or through the TripReward's toll-free number, the customer service agent will modify your reservation to reflect your first night free and uphold its Best Rate or It's Free Guarantee policy! We will notify the hotel of the change in rate for your confirmed reservation.

Step 5: Relax, knowing that you have booked the best rate available for your room.
The best way to take advantage of this promotion.
1. Once you have decided in what city you want to stay, go to Trip Rewards and do a search for the area you want the hotel.
2. Print out the list of all the hotels given.
3. Take a half hour and hit all the other hotel price comparison sites with the same date and compare the hotel prices given.
4. If any of the hotels on the original list you printed out is more expensive than one you find on another comparison site, go back to Trip Rewards and make a (higher price) reservation for that hotel.
5. Once your reservation is made, go directly to the best rate guarantee claim form and fill it out. When the representative confirms that there is a lower priced deal, you'll get the hotel room for free as long as it meets all the terms and conditions
If your schedule and destination are flexible and you want to stay for a night for free, you can check out the FreeTraveling Free Hotel Night List where users have already found better prices. You have to be quick to claim these since TripRewards changes their prices lower once a best rate claim is confirmed to be lower on another website.