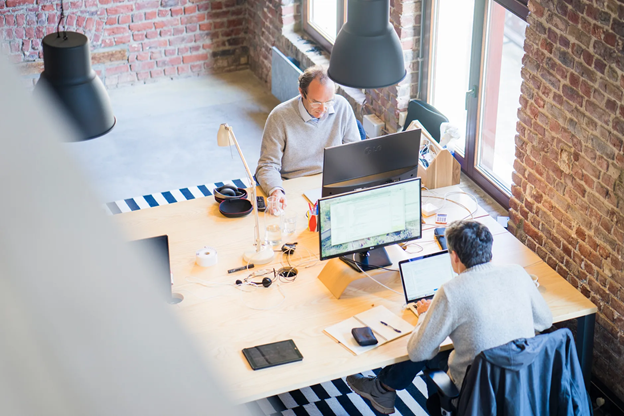 When it comes to business, big things ultimately start from small beginnings. That delicate truth is why the first few years of business operations for a new startup are often a telling, reliable gauge of future prosperity.
About 20% of new startups will fail within the first 12-months of operations.
Depending on the statistics you prefer, anywhere from 75% to 90% of new startups fail within the first decade of operations.
Success, profitability, and long-term operational sustainability are hard-earned characteristics that are never gained easily for a 21st-century startup.
That is especially true now that the coronavirus pandemic has ravaged the global economic market.
It does not mean that the business world will end.
It means that aspiring investors must now be more savvy and discerning than ever before when making investment considerations.
There was over $1.6 billion in seed capital investments given to new startups in Q2 2019 alone. As long as there are businesses, there will be investors.
However, when it comes to crowdfunding, never leap before looking.
So, if you are an investor perusing your options, what should you look for when investing in startups?
Business Plan
Ask for a detailed and comprehensive business plan.
The startup you are considering for investment must be able to comprehensively explain their product or service, its place in the business market it will serve, and why the business market will pay attention.
Does the startup have a realistic advertising and marketing initiative that will help establish its brand?
It is not enough that the startup has faith in its product or service. What quantifiable business plan metrics can they provide to reassure you that your investment is warranted?
Understanding of Demographics
Startup success hinges on a lot more than just understanding their product or service. So, does the startup understand it's projected consumer demographic?
Who is the consumer demographic targeted for advertising and marketing? Why will this demographic buy the product or service?
Also, why would this demographic buy the startup's product or service instead of those already offered by established competitors?
How will the startup keep apprised of its consumer's satisfaction, concerns, and feedback?
The startup should have data proving that it understands its own consumer demographic.
Presales
A promising startup will already have modest or impressive presales of its product or service.
Presales would also be a quantifiable testament of the startup's understanding of its consumer demographic and target business market.
A Healthy Pool of Investors
How much seed money did the startup raise before attracting your interest? Is the startup actively crowdfunding?
Is the startup strategically and realistically trying to source business loans? Almost 49% of small banks will authorize a business loan compared to just 23% of the larger corporate banks.
If you are the first investor considering jumping in the investment pool, then it means that the startup is either still finding its way, unsure how to establish its brand, or just not ready for prime time yet.
Investigate a Startup Thoroughly Before Investing
There are many things you should look for when considering investing in a startup.
Is the startup willing to learn and course-correct from mistakes? Or is it too prideful and myopically stubborn in sticking to its business vision?
Furthermore, raising too much money too early could be just as much a curse as a boon. The startup may not have a business plan, enough staff, or facilities for a rapid expansion of operations.
Factors that you should consider before investing in a startup will depend on the startup and its marketplace readiness level.
Ask comprehensive questions, request data, and never leap before looking when investing.
For more great saving advice topics, read these:
The Benefits of Investing Using The Rule of 72
Ten Reasons To Consider Investing In Savings Bonds
Investing In Art and Antiques For Fun and Profit
Image source: Pexels.com