It seems that most people are now aware that their credit score can have a large impact on the financial aspects of their lives. Many, however, have no idea that institutions checking their credit often use another score that is sometimes referred as the "hidden credit score" – your Bankruptcy Risk Score.
While your credit score is a score assessed to you based to a large extent on your history of obtaining credit and paying off debt, the Bankruptcy Risk Score measures how likely you are to file bankruptcy. The Bankruptcy Risk Score is exclusively for lenders provided by the credit reporting agencies and not available to individual consumers.
This bankruptcy score is supposedly a complex mix of your credit score plus your spending habits (yes, all that information of how you use your credit card, shopping cards and any other way they can assess what you buy with it is likely factored into this score). The credit agencies and those that use this report (and have contributed to creating it) have been reluctant to reveal exactly how the the model works and what it is based upon because they see it as proprietary information. They spent a lot of time and money developing it and if they explain it, they are giving away part of it's value. Therefore little is said about this report (and why you have never likely heard of it before).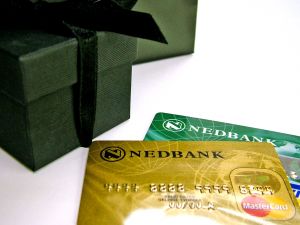 One of the credit bureaus (Experian) has said that it is considering making its Bankruptcy Risk Score available to consumers, but hasn't made any commitment to when this might happen (or if it ever will). There have just been glimpses for the public that the score exists. For example, Experian revealed a study last July which ranked which states had consumers who were most likely to file for bankruptcy within the next year. Texas was number one on that list.
While the exact mechanics of what makes up the score are not publicly known, insiders say that the Bankruptcy Risk Score is scored the opposite of your credit score. Unlike your credit score where you want the highest score possible, your want the lowest possible score for your Bankruptcy Risk Score. Apparently this score goes from negative numbers to approximately 2000 (2000 being the worst high risk of bankruptcy level). Experts guess that many of the same things which improve your credit score such as paying your bills on time and not over applying for credit will also improve your Bankruptcy Risk Score.
Since information on this score is still fairly limited, it will pay to keep your eyes open for news about it – especially if you watch your credit card score closely.
Source: Saving Advice