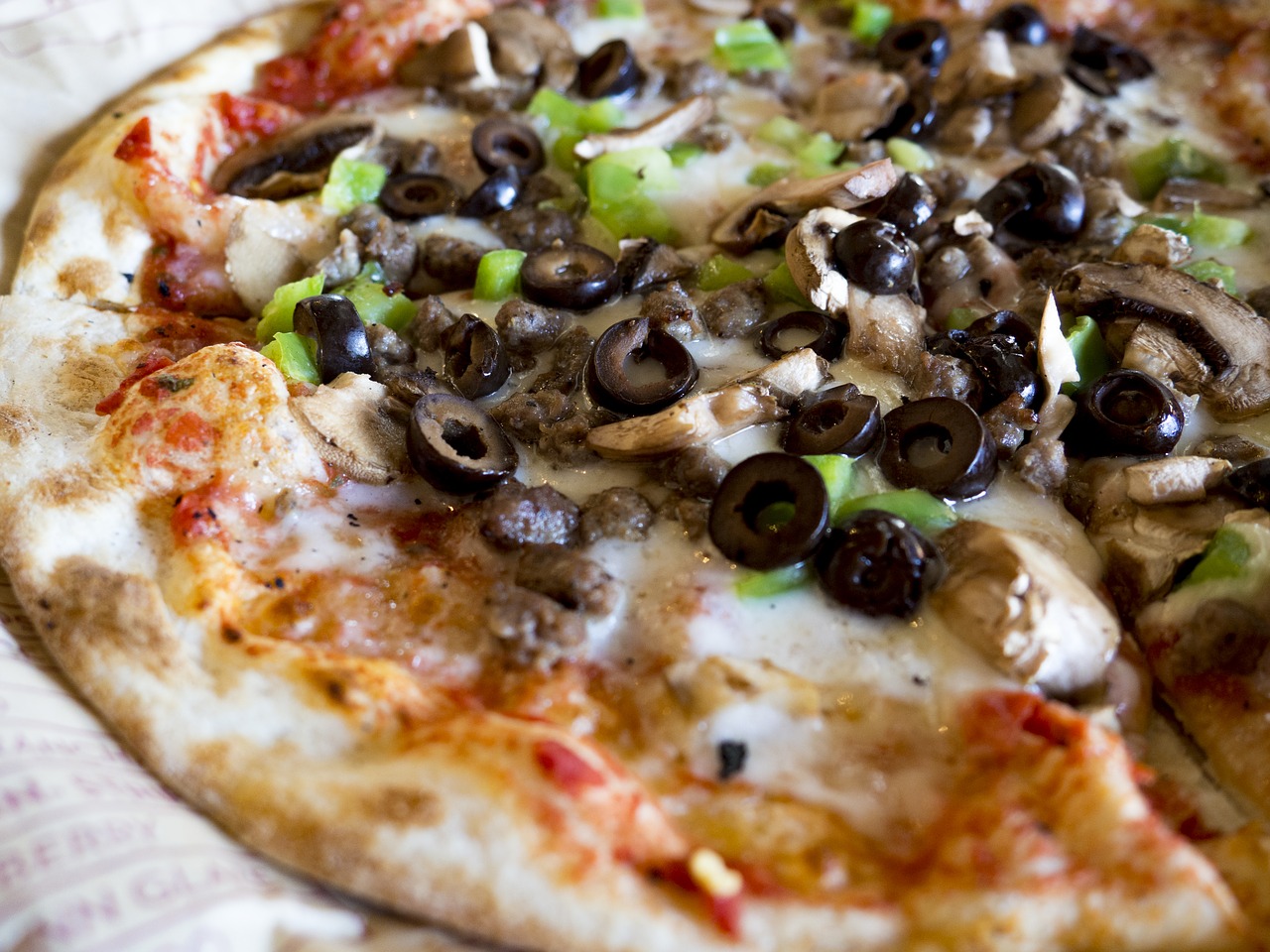 Pizza is one of the top favorite foods in the United States and throughout the world. Because of this, we have an entire day dedicated to pizza: National Pizza Day celebrated on February 9.
Like many other food holidays, you'll likely find some great deals and freebies. Here are some of the deals you should check out if you plan on celebrating.

National Pizza Day Deals and Freebies
National Pizza Day only comes once a year, so it's a good idea to cash in on it while you can. Here are some of the best deals and freebies happening on February 9.
Blaze Pizza: Order online and get two pepperoni pizzas for $10.
Caulipower: Starting February 9, you get a BOGO coupon for a cauliflower crust pizza when you visit CaulMeMaybe.com.
Chuck E. Cheese: From February 4-9, you can upgrade any large pizza to an XL for free. You'll need to show a coupon at the register or ask for the "National Pizza Day" promotion.
Cici's: Get three medium one-topping pizzas for just $12.
Domino's: Get a three-topping pizza for $7.99, all week if you order online and pick up at the store.
IHOP: On National Pizza Day, get a Pancizza – a large pancake packaged in a pizza box through DoorDash through February 9 and for delivery in NYC, Chicago, Los Angeles, and Dallas.
Little Caesars: Get their pretzel crust pizza, with mozzarella, munster cheese, and pepperoni for just $6 between 4 p.m. and 8 p.m. on Saturday.
Papa John's: Get a large specialty pie for $12.
Pilot Flying J: This pizza chain celebrates National Pizza Day the entire week. From February 3 through February 10, Customers can get a free slice of pizza through their app. If it's your first time, you can also get a free drink.
Pizza Hut: From February 7-17, you can get a large pizza for $10.99 with promo code "THANKYOU" at checkout. (Carry-out only.)
Red Baron: Enter a free pizza contest on Red Baron's Facebook and Instagram pages, from 7 a.m. ET on February 7 through February 9 at midnight. Make sure to check out the requirements online.
Round Table Pizza: On February 9, get a coupon for a free cheese or one-topping personal pizza for every pizza you order. Coupons are for future visits, dine-in only, until the end of February, dine-in only.
Toppers: Toppers also celebrates the entire week. From February 3 through February 10, get two items for $9.99 if you order online. These items can be any size house pizza or three-topping pizza and any Topperstix. Each Pick Two order is also one entry into their free pizza for a year contest.
Other #NationalPizzaDay Promotions
There are tons of other National Pizza Day promotions and events going on that you'll want to check out. Not sure how to celebrate this year? Here's a look at what's going on with the biggest pizza chains.
Tomorrow is #NationalPizzaDay! RT for a chance to win 🍕 FREE PIZZA 🍕 for a year. Rules: https://t.co/yxqR91GGCf #WinDominosPizza pic.twitter.com/PJ1hcZxGxi

— Domino's Pizza (@dominos) February 8, 2019
The Heart-Shaped Pizza is back just in time for #NationalPizzaDay. pic.twitter.com/GH3B1ASkJQ

— Pizza Hut (@pizzahut) February 9, 2017
FREE PIZZA? 🍕
In aid of #nationalpizzaday on Saturday, we are going to be giving away a FREE PIZZA to 10 lucky people. For your chance to win:
✔️ Follow our page @NoDoughPizzaCo
✔️ Like & share this post
✔️ Tag a friend
GOOD LUCK. Winners announced this Saturday. GO!🍕 pic.twitter.com/gKIbcJjblx

— No Dough (@NoDoughPizzaCo) February 4, 2019
Make sure you check the smaller businesses in your area, which often have sales and deals as well. If there's a local business or pizza place that you are curious about, contact them directly. It is likely they'll have some kind of deal or freebie available for the day.
How are you celebrating National Pizza Day? Let us know in the comments below!
Read More: