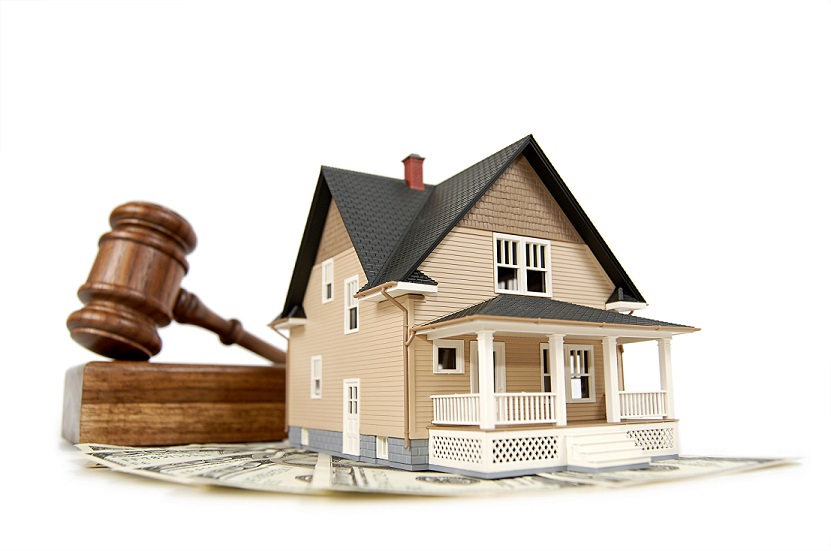 Debt is part and parcel of life to many people regardless of how much they earn per month. However, this can sometimes become too much to bear to a point where bankruptcy seems the only way out. Having to face the pressure from your creditors every day can push you towards that route. What's more worrying is the fact that you can be a victim regardless of your previous financial strength.
The good news is that you can avoid falling into this trap. Bankruptcy doesn't have to be the only solution to your financial problems. In addition, it will leave big wounds not only in your credit report, but also in the life of your spouse and family. Most financial experts rank it among the most significant life-altering events that could have a negative impact for a long time. So, before you get to a point where you need to call a personal bankruptcy lawyer, you can try out some of the tips in this article.
Sell Your Assets
Sometimes, you can be at the brink of bankruptcy, but still have assets worth a lot of cash. Keep in mind that being threatened with bankruptcy has nothing to do with your personality. It doesn't mean you've made the worst financial choices because even the finest of people have also been victims before. Selling part of your property may salvage you in this time of need. The best way to deal with this issue is by assessing everything you own.
For example, do you have two vehicles in your garage?  Well, if you don't need the second one, then, sell it and use the proceeds to pay off part of the debt. You could also look through some of your electronics and other household appliances. These don't have to generate a lot of money, but just enough to reduce the burden. In fact, it is a better option than being forced to surrender all your assets. Another thing you should note is that this is a temporary situation. You will be able to resume your normal life once you've tackled the problem at hand.
Restructure Your Mortgage Payment Plan
Are you still paying off your house?  You can take advantage of this to stave off the threat of bankruptcy. One of the most common monthly or annual expenditures among many people is mortgage payment. If your current plan takes up a lot of your cash every month, you can consult your housing lender and device a new strategy. There are two ways you can make this situation beneficial.
The first option is to restructure the mortgage payment plan. Of course, this will depend on your agreement with the seller, but it should work out just fine. By stretching the installment period, you'll have a lower monthly payment. This should ease your financial pressure and give you enough space to deal with most urgent debts. As you do so, remember that your mortgage might yield more interest and you'll end up paying more money than your initial agreement.
If that doesn't work for you, then, there is another way to go about it. Talk to your housing lender and see if they will accept a temporary refinancing of your mortgage plan. In other words, you'll still be working under the initial contract, but with slight changes, at least for the first few months. This way, you'll be able to work out your problems before they get out of hand. Whichever choice you take, it will be worth the struggle at the end of the day.
Get On A Strict Budget
The main reason why some people find themselves flirting with bankruptcy is because of poor budgeting. The fact that you have enough income to finance all your needs doesn't mean you should spend all the money you have. One could have thousands of dollars at the start of the month, but end up borrowing more funds even before mid-month. Luckily, this is a habit that you can correct before it lands you into trouble.
The first step to doing so is by budgeting your money. If you plan for your income even before it lands in your wallet, you'll be able to pay off some of the debt. Do not strategize in your head; write it down whether on a paper, in Excel, or any other budgeting software. The moment your monthly dues arrive at the bank, you might not have enough time to structure your budget because of excitement.
Increase Your Income
The most obvious of all points in this post is to generate more money. Many people overlook it and just depend on their one 8-to-5 job to cater to all of their needs. Well, that might work, but it is advisable to add something on top of it if possible. Remember, one reason why you are heading the bankruptcy route might be because you don't generate enough money to serve all your monthly expenses.
The best part about this is that you might not need to look for a second job to earn more. Is it possible to work overtime at your workstation?  If so, take advantage of it and gain as much as you can. Another option is to look for a part-time job that you can work for a few hours every evening. Anything that can generate a few dollars is a great idea at this point.
Increasing the monthly income is not for everyone. Perhaps, you are in a situation where you cannot re-adjust your daily routine. Well, if this is your story, then, you can ask for help from those around you. However, this doesn't mean going for another loan as that could be tragic. If your family members and close friends can bail you out, do not hesitate to seek their assistance. A few extra dollars could do wonders for you.
Conclusion
Being threatened by bankruptcy is not something new. Contrary to popular belief, it doesn't only get to those with poor financial habits. A lot of organized people may also find themselves at the edge due to a small mistake. As such, the way you got to this point doesn't matter; what matters is how you are going to salvage yourself. It is not impossible to go back to your previous financial stability. All you need is a little extra effort and a good strategy to deal with the most demanding debts.