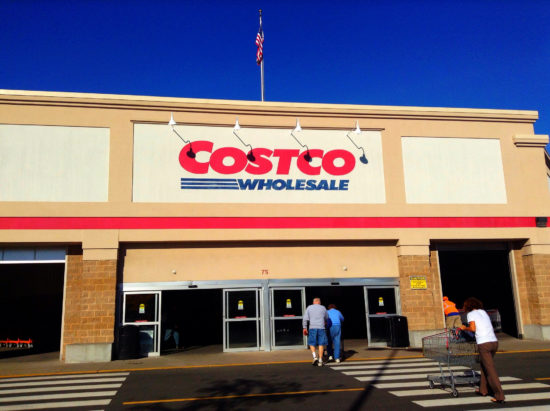 Costco is known for carrying quality items at lower prices. Another popular aspect of the warehouse chain, other than its exclusive membership, includes its bulk merchandise. Plus, they recently switched their individual credit cards from American Express to Visa, which, although a messy switch at first, provides
even more benefits
to members. However, even though Costco offers basically everything you could think of, there are some things you should never buy at Costco.
Things You Should Never Buy at Costco
Costco has its perks, but consider going elsewhere for the following items:
Produce
Produce is not only best when it is fresh, but it also goes bad quickly. Buying fruits and vegetables in bulk would be a waste of money for regular consumption. However, it would come in handy if you were hosting a large party or have a large family gathering. Otherwise, it is best to purchase your produce at a regular grocery store.
Cooking Oil
Cooking oils like olive oil and vegetable oil typically do have a longer shelf life, but they are not as long as you think. According to EatByDate.com, even though they often are still good beyond their "Best By" date, many are still only useable for three to eight months in the pantry and a year or two in the refrigerator (depending on the type of oil). Since some last as long as three years in the fridge, buying olive oil in bulk would not be useful since you would not go through it quickly enough before the others went bad.
Computers
It's great that Costco has computers included in their large inventory. But, you may not necessarily receive the best deal from them for a laptop or desktop. Their selection is fairly limited and Lifewire.com explains that the pricing actually varies when it comes to value. However, their return policy is really convenient and easy (and you have 90 days to decide if you do want to return it). So, if you need something specific, this may not be the best option for you. Also, if you are just looking for something basic, it would be wise to still price check to make sure you are getting the best deal.
Snacks
Snacks provide an easy go-to when we need to fulfill our hunger in between meals. Unfortunately, too much of a "good" thing is not good for us, especially if they are processed foods. Avoid purchasing snacks in bulk from Costco, not so much because they may go bad but because it may prompt overeating. It's easy to snack continuously when you have them around you all the time. If you particularly made weight loss goals for yourself this year, keep processed snacks off your Costco receipts.
Condiments
Condiments, like cooking oils, don't last as long as we think they do. Thus, buying them in bulk is counterproductive. Ketchup can last up toa year when stored in the fridge, EatByDate.com states. Jam and butter, on the other hand, last closer to six months. This is another item that may end up costing you more in waste than actually saving you money to purchase from Costco.
What would you add to our list of things you should never buy at Costco?
For more info on Costco check out these articles.
Is the Costco Membership Fee Worth it?
Is a Costco Executive Membership Worth the Price?
Costco Gas Calculator: Will I Save Money Buying a Membership if All I Buy is Fuel?
You can check out our articles for Target as well.
Target Holiday Schedule and Store Hours
Photo credit: Mike Mozart