Hi Guys,
Usually when the default rate for various kinds of debts rise (car loans, auto loans, mortgages, etc.) thats a red flag in terms of economic growth. Well, it looks like loan defaults are starting to creep up again, at least according to the NY Post.
"I would say that credit card defaults is definitely a cause for concern," says Joe Resendiz, an analyst with ValuePenguin, which tracks the credit industry.

Resendiz noted the recent second-quarter net credit card default numbers rose for Bank of America and JPMorgan. In an otherwise rosy report, the amount of in-default charge card bills rose by 10 percent and 9 percent, respectively, compared with the same period in 2017.
Source:
NY Post
Data from the St. Louis fed says pretty much the same thing. Default rates have been creeping up since 2015.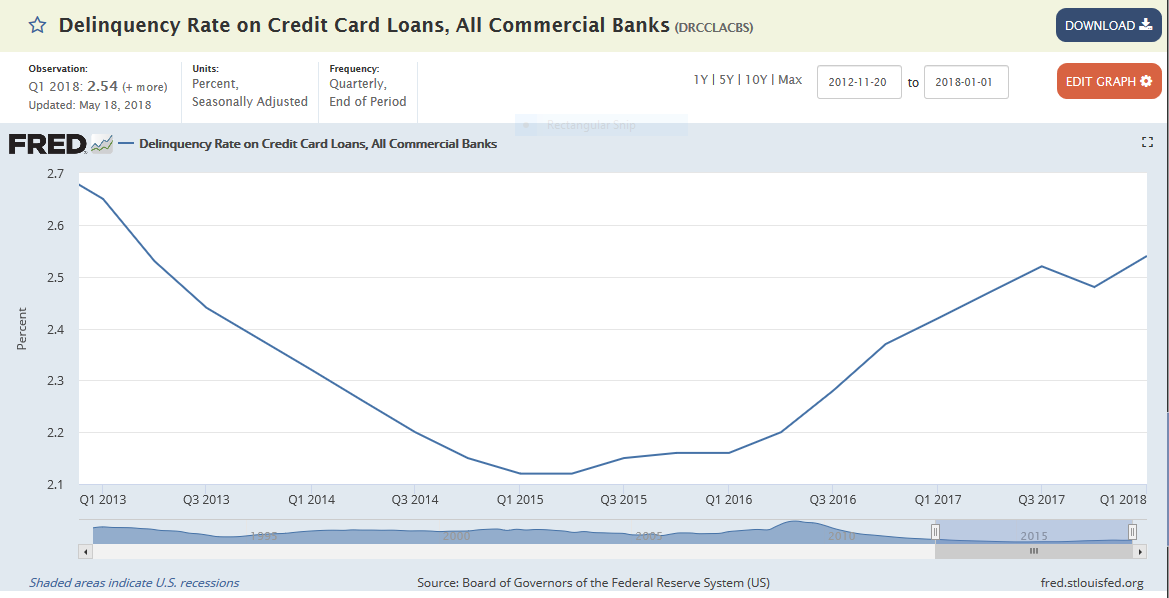 Source:
St. Louis Fed
.
So I guess the question is: is a red flag for a recession, or is pretty much back to business as usual?