Restasis Coupon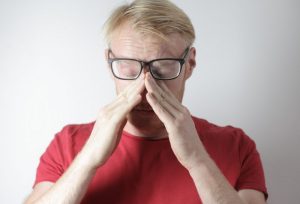 Restasis is an eye drops medication that is designed to induce natural tear production in people suffering from dry eye syndrome. Dry eye syndrome can be a genetic condition or caused by inflammation in the eyes. According to scientific research, about 6.8 percent of Americans deal with varying degrees of, "dry eye disease." That is the equivalent of 16.4 million people. If you suffer from dry eye syndrome, Restasis may offer relief. Those who qualify for Restasis may also be eligible for the Restasis Savings Card.
Restasis is a rather expensive medication. It is created from an immunosuppressant drug called cyclosporine, which is manufactured by the pharmaceutical company Allergan.
Cyclosporine is classified as an immunosuppressant because it is usually prescribed to prevent the human body from rejecting transplanted organs.
The average cost of a Restasis prescription is about $700. Restasis has no generic alternative. If you qualify for the Restasis savings card, you can pay as little as $0 to $5 for a $90-day prescription order.
Dry eye syndrome is also known as chronic dry eye. It occurs when glands and tear ducts don't make enough tears to keep your eyes moist.
Sufficient tear production is important for the proper functioning of the human eye. Tears lubricate the eyes and keep them from drying out. Additionally, tears wash along the surface of the eye, or the cornea, and wicks away dust and foreign matter to maximize sight.
Excessive tears are usually drained through ducts in the corners of the eyelids and into the back of the nose. An imbalance between tear production and proper drainage causes dry eye syndrome.
Advancing age, contact lenses, and inflammation also causes dry eye syndrome.
Dry eye syndrome causes your eyes to feel itchy, irritable, and could precipitate vision problems.
Claiming Your Restasis Savings Card
The first step in getting your Restasis savings card is to register on the official enrollment page.
You will be first asked if you have Medicaid, Medicare, or any other federal or state-sponsored health insurance. If you do, you're ineligible to apply for the Restasis savings card.
You're eligible for the Restasis savings card if you have private or work-sponsored heal insurance. As you register online, you'll be asked to input your name, address, email, and phone number.
You can then receive your activated savings card online. You can print out a copy of your card or receive a digital copy via text message.
Or, you may even be able to get your Restasis savings card from your local participating ophthalmologist.
You can save anywhere between $250 to $300 on your next 30-day to 90-day Restasis prescription. Depending on your health insurance policy and qualifications, you may be eligible to pay $0 for your next 90-day Restasis prescription.
There could be many external or atmospheric factors that could explain dry eye syndrome. Schedule a visit with your ophthalmologist and get a comprehensive dry eye syndrome test so you know for sure.
And if you are eligible, make sure you apply for the Restasis savings card.
Read More
How to Save Money on Prescription Medication
The High Cost of Some Prescription Drugs Can Be More Than Most Automobiles
I SAVED 30% BUYING GENERIC BLOOD PRESSURE MEDICATION OVER THE BRAND NAME
How to Save Money on Prescription Medication
AVAILABLE COUPONS Results for: Category:

all

Query:

all
There are no results found, please try another search.