Diovan Coupon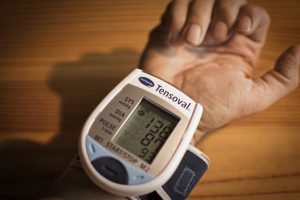 Diovan and Diovan HCT are hypertension medications that are scientifically proven to be effective in reducing high blood pressure. Both satisfactorily lowered the blood pressure in 80 percent of those who take it. And now, with a Diovan copay card, you could pay as little as $10 to $75 for a one-month prescription.
The manufacturer of Diovan, Novartis, claims that the drug will begin lowering blood pressure 24-hours after you begin taking it.
15 million Americans have already been prescribed Diovan or Diovan HCT. That is an estimate that speaks for itself. However, when it comes to medicine, results can be costly.
The average cost of a monthly Diovan prescription is $106. So, the financial savings you gain with a Diovan copay card can be immense. Only those with private or work-sponsored health insurance may qualify for a Diovan copay card.
Over 1/3rd of Americans have high blood pressure and related medical complications. So, it could be in the best interests of your health, and your financial bottom line, to ask your doctor about a Diovan prescription today.
Diovan is a prescribed medicine that helps mitigate high blood pressure in patients. Diovan is a drug that is also classified as an angiotensin receptor blocker, or, an ARB.
Angiotensin is a natural body chemical that narrows and restricts blood vessels when released in the body. This process makes your heart work even harder to function and increases blood pressure.
As an angiotensin receptor blocker, Diovan suppresses the release of angiotensin. ARBs widen and relaxes blood vessels. As a result, blood flows through vessels easier and the heart becomes less overworked.
Diovan HCT combines the effects of an ARB with a diuretic in a single pill. As the ARB portion of the drug widens blood vessels, the diuretic eliminates excess water and sodium from your body via urination. It's a double whammy effect that effectively lowers your blood pressure.
Applying for the Diovan Copay Card
You can save anywhere between $10 to $75 on your next 30-tablet Diovan or Diovan HCT prescription.
Just apply for the Diovan copay card here. Click on the "Get Card Now," and then the "Activate Card" icon. You'll be prompted to register and provide personal information such as your address and phone number.
Or, you can call 1-877-699-9975.
Then, just present your Diovan or Diovan HCT prescription, and your Diovan copay card to your pharmacist. Make sure to have your pharmacist note Diovan as your preferred brand in their system.
Those with private or work-sponsored qualify for the Diovan copay card savings program. If you have Medicaid,
Medicare, or similar federal or state-sponsored health insurance, you're ineligible to apply.
Additionally, you're ineligible for the Diovan copay card if you pay for your prescriptions out-of-pocket with cash.
Over 103 million Americans deal with high blood pressure and the accompanying medical complications that arise with the condition. And, about one million people diagnosed with high blood pressure ultimately die of the condition annually.
If you are adversely affected by high blood pressure, talk to your doctor about Diovan or Diovan HCT today.
Read More
The High Cost of Some Prescription Drugs Can Be More Than Most Automobiles
FDA Warns of People Abusing Their Pets' Opioid Prescription
I SAVED 30% BUYING GENERIC BLOOD PRESSURE MEDICATION OVER THE BRAND NAME
Prescription Hacks That Can Save You Thousands
AVAILABLE COUPONS Results for: Category:

all

Query:

all
There are no results found, please try another search.