Differin Coupon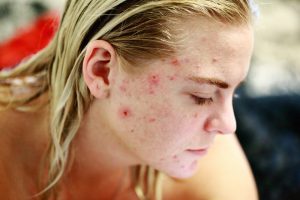 Acne is a skin-related medical disease caused by a dysfunction between the skin and the oil glands and hair follicles under the skin. Pimples, for example, is not the same as acne. It is simply a symptom of acne. Acne cannot be cured and science does not know exactly what causes them. It can only be relieved with gels, creams, cleansers, antibiotics, and prescription medication.
For some, acne breakouts are extremely severe, aesthetically scarring and stigmatizing, and a lifelong medical condition. Up to 50 million Americans are afflicted with acne problems. Differin is a prescription-strength anti-acne gel that can be bought without a prescription.
Differin Coupon Basics
Differin has been proven in clinical studies to be over 87 percent effective in reducing acne symptoms within 12 weeks. With the Differin coupon, you can save as much as $2 per prescription.
Because of its noted effectiveness in treating acne, Differin is in high demand. The average cost for an annual supply of Differin is over $250. With the Differin coupon, you can stand to save almost $40 annually on your Differin supply.
The best way to explain Differin, and why it is worth your time to get the Differin coupon, is to explain acne further.
Acne 101
Acne is basically an inflammatory skin disease that the onset of cause pimples, whiteheads, blackheads, and other kinds of tender skin bumps.
Human skin contains pores on its surface that connect to oil glands located under the skin. Follicles are a kind of canal sac that connects the skin to the oil glands underneath. Human hair also grows out of these follicles.
These oil glands produce an oily substance called sebum. Sebum ferries dead skin cells via the follicles to the skin surface. Acne occurs when the pores on the skin surface become plugged or blocked by hair follicles and dead skin cells.
Hair, dead skin cells, and sebum then become clump together, fester, becomes inflamed, and becomes acne. Certain kinds of bacteria live on the skin. So, when acne occurs, or when you pop a pimple, infection, swelling, and scarring can result.
No one knows what causes acne outbreaks. It may be caused by:
Hormonal changes and imbalances
Puberty
Stress
Genetic inheritance
Menstruation
Greasy, pore-blocking cosmetics
Contrary to popular belief, acne does not just afflict children and prepubescent children. Acne can strike people of any age and gender.
Acne is mistakenly perceived as a young person's disease because it afflicts 85% of those between the ages of 12 and 24.
How Does Differin Work?
Adapalene is a topical retinoid gel sold under the brand name Differin by Galderma. Differin works by expediting the ferrying of dead skin cells to the surface of the skin.
This unblocks pores and allows more sebum to naturally escape and decrease the potential for future acne outbreaks.
Differin can actually start working on pimples that are just starting to form under the skin surface. You may notice your acne becoming temporarily worse as you start using Differin. This is normal.
It may take up to 3 months before you see optimal results. You may need to continue using Differin for as long as you suffer from acne problems.
Differin Coupon
You can apply for the Differin coupon from Galderma's official website. It usually offers a $2 discount.
Differin is oil-free and the first prescription-strength, FDA-approved anti-acne medication to be sold without a prescription in 30 years. If you're suffering from acne, try Differin today.
Read More
The High Cost of Some Prescription Drugs Can Be More Than Most Automobiles
Prescription Hacks That Can Save You Thousands
I SAVED 30% BUYING GENERIC BLOOD PRESSURE MEDICATION OVER THE BRAND NAME
AVAILABLE COUPONS Results for: Category:

all

Query:

all
There are no results found, please try another search.