Okay so progressive insurance is offering a free refuse bag for your car.
This sounds like a cheapie deal, but if you have kids who eat snacks in the car, or you are doing any kind of road tripping, you'll definitely want a trash bag.
I signed up for the link and its seems legit.
Here is the URL, it looks like this:
https://pages.e.progressive.com/FCO_Bag_Request/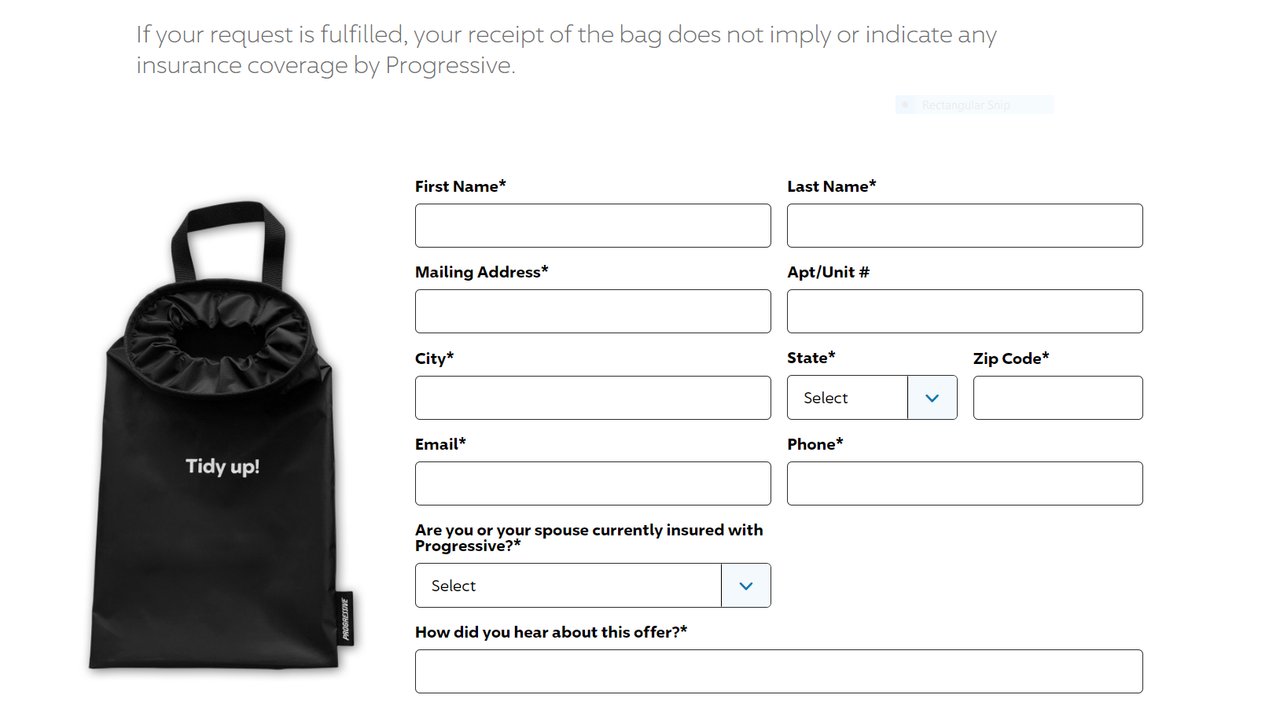 Of course, they want your email so they can send you marketing offers, but you can always unsubscribe from their list while you're enjoying their free bag.