Free Tooth Fairy Certificate Courtesy SavingAdvice.com!
Below you'll find a Tooth Fairy certificate that you can print and give to your child along with - or in place of - money. We also suggest that you place some glitter or confetti as "Tooth Fairy Dust" when you leave the money and certificate. To learn more about giving money from the Tooth Fairy, read our article
The Tooth Fairy & Money
.
If you and your family are looking to stretch your dollars, take a few minutes to look around the site. We have thousands of tips and tricks and an active community that loves to help people get their personal finances in order. While you came here for a free Tooth Fairy Certificate, stick around a bit and you may leave with hundreds of extra dollars in your bank account.
Although you can print the Tooth Fairy certificate from our site, (
Click Here
- be sure to click on the image to bring it to full size), the certificate images will come out much better if you save it to your computer and print it as a picture. Here are the printing instructions for doing so:
1) Right click on the image and click "Save Picture As".
2) Save the image to your desktop.
3) Open the image and click the print icon.
4) Click "Next", "Next", "Next".
5) Under Available layouts, click "Full page photo print" and click "Next".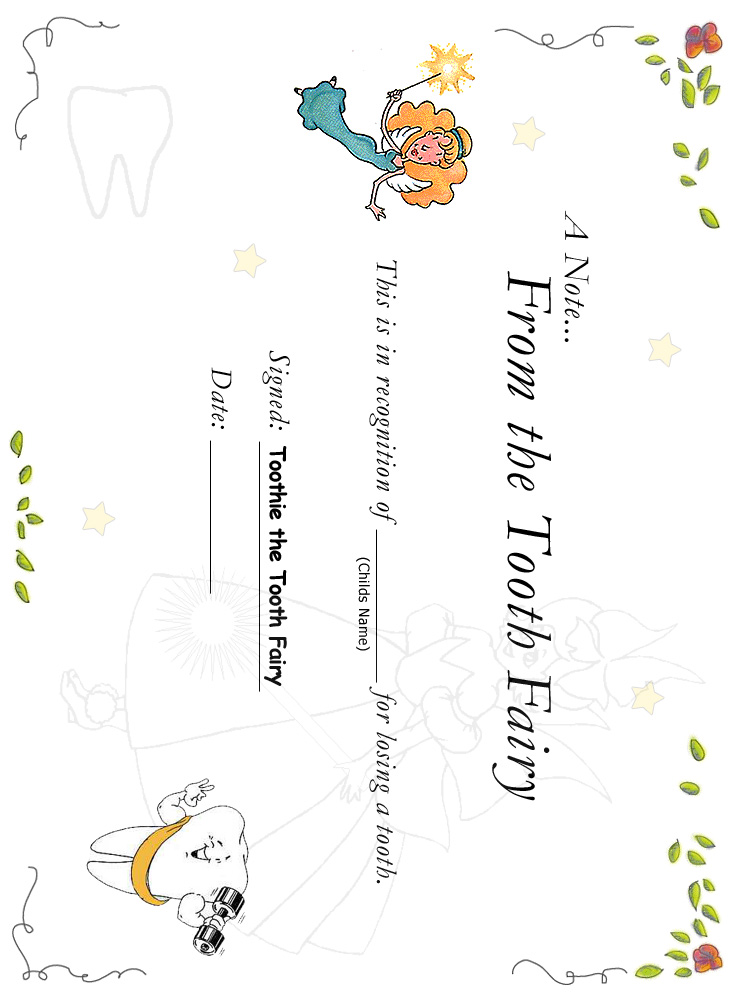 Copyright ©2002-2005 SavingAdvice.com. All rights reserved. This certificate is for personal use only. It may not be copied onto any other website for distribution.