All,
Been using Coinbase for the past four months. If you're looking to get started in crypto, it is a pretty solid option.
The interface is built a lot like a more traditional brokerage, so its easy to execute trades. They also have a pretty nice "free crypto" program, where you watch videos and answer some quiz questions - in return you'll get a few bucks worth of crypto for each correct quiz. If you're cash constrained, this is a decent way to build a crypto portfolio.
Coinbase also has a pretty good library of articles on some basic crypto concepts, such as "What is staking?, "Who is Satoshi Nakamoto?", and 'What is Ethereum?".
Here is what the main interface looks like on desktop. The mobile version is pretty much the same.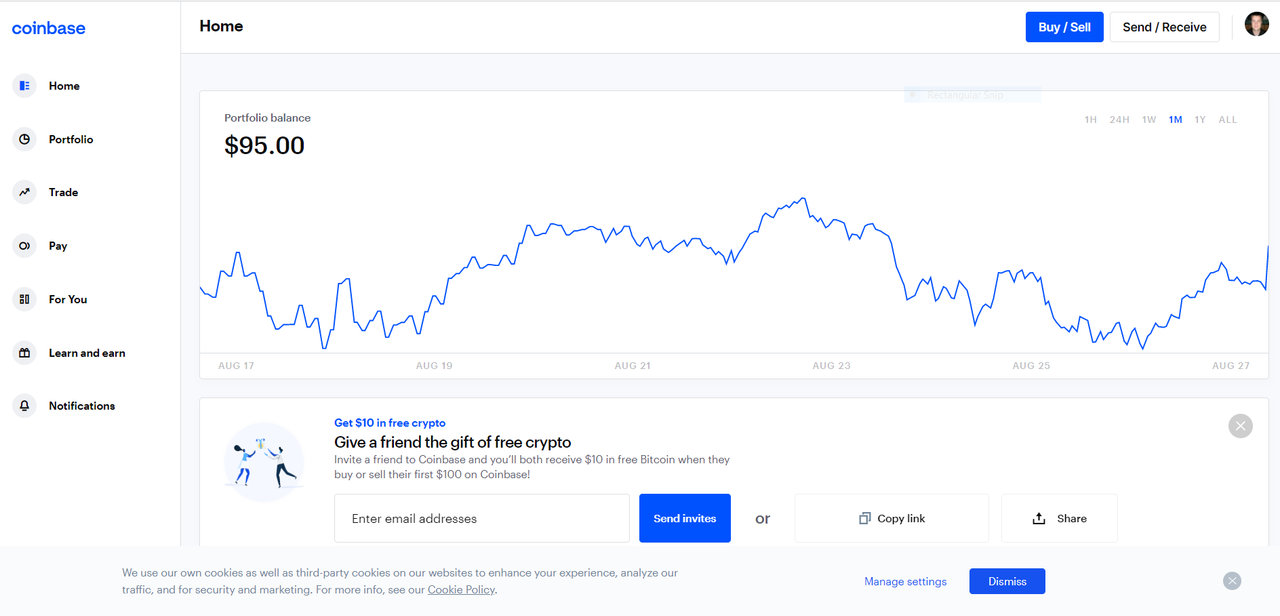 All in all, it's a good platform for beginners.
If you have a few spare hours and want to jump into the world of crypto, signing up and reading some of the articles isn't a bad way to spend an afternoon.