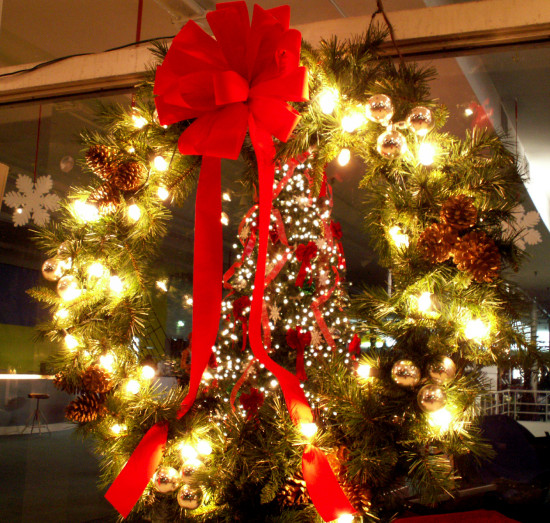 Most people assume everything is closed on Christmas Day, and for the most part, they would be correct. There are, however, some exceptions that are worth noting, especially for those who will be out and about on December 25. While most services will be limited, there are enough places open to get by for those who will spend part of the day traveling. Below is a list of what you can expect to find what's closed and what's open on Christmas Day.
Major Consumer Retail Stores
Large retail stores are closed. The vast majority of retailers will be closed on Christmas. This includes the big stores such as Walmart, Target, Costco, Macy's, etc. See what stores will be open.
Drug Store Chains
Drug stores are open. The exception to retailers being closed on Christmas is the drugstore chains. Both CVS and Walgreens stores will be open December 25, and Rite Aid will have select stores open (You'll need to call to confirm if your local Rite Aid will be open.).
Grocery Stores
Most grocery stores are closed. Grocery stores are typically closed for Christmas Day, and most of the major grocery store chains will remain closed on December 25.
Convenience Stores
Some major chain convenience stores are open while others are closed. Both 7-11 and Circle K are open on Christmas, but some smaller convenience stores may be closed for the day.
Restaurants
Some restaurants will be open, while others will be closed. There will be some national chain restaurants which will remain open on December 25, but it varies by the chain. It's best to call ahead to confirm if you plan to go out to eat on Christmas. The vast majority of independently owned restaurants will be closed.
Gas and Service Stations
Most gas stations should be open. There will be some gas stations which close, especially those located in primarily residential areas, but it shouldn't be difficult to find a least one if you're in need of filling up your car. Gas Stations along major travel routes and highways should be open for travelers as well, for those choosing to drive. The service area of gas stations will be closed, so you'll be able to fill your car, but not get work done on it.
US Stock Markets
The stock markets are closed. Both major US stock markets (the New York Stock Exchange and NASDAQ) are closed on Christmas Day.
Libraries
Libraries are closed. Public libraries won't be open on Christmas Day. You will want to check with your local library, but many libraries also close the day after Christmas.
Schools
Schools are closed. Both private and public schools will be closed on Christmas. Many schools are out for winter holiday and won't be in session until the New Year.
Garbage Services
Garbage service will be rescheduled. For those who typically have their garbage picked up on a Sunday or Monday will have their service rescheduled for another day. You can contact your local garbage company to find out their holiday schedule.
Federal Government Offices
Government offices are closed. All government offices which aren't essential will be closed on Christmas, as it's an official federal holiday. Essential government services like air traffic controllers, police and fire departments will still function, and be open in case they're needed.
Local & State Government Offices
Both local and state government offices are closed. Much like federal government offices, local and state non-essential government offices will close on Christmas Day. Those departments needed for safety (police, fire) will remain open.
Credit Unions & Banks
Credit unions and banks are closed. Credit unions, banks, and similar financial institutions will shut their doors on Christmas Day. ATMs, websites, and apps where limited banking services can be done will be available.
Post Offices
Post offices are closed. As a federal holiday, post offices will close on Christmas Day, and there will be no mail delivery. The post office will be open during regular business hours the day after Christmas.
(Photo courtesy of Jackie)