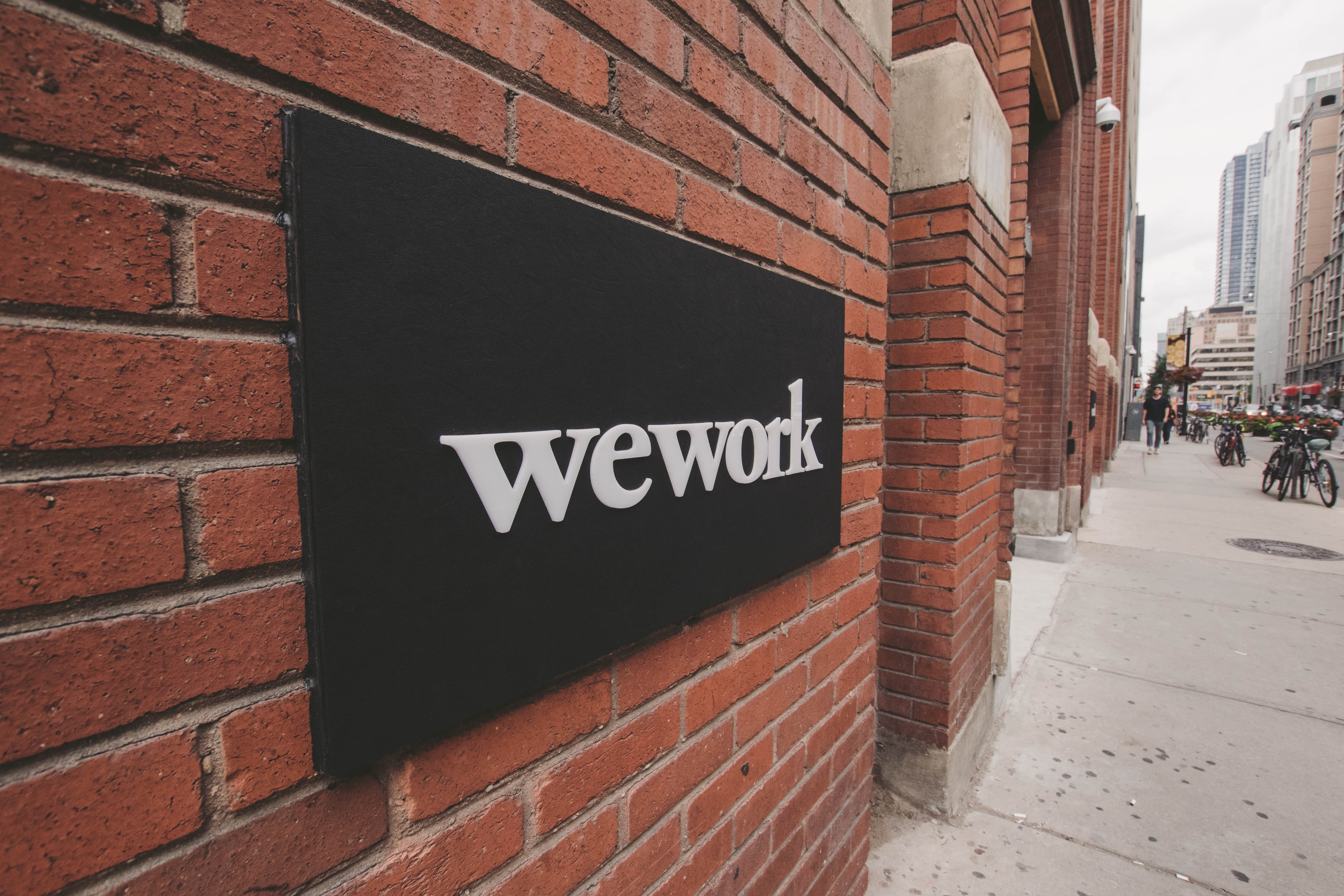 Adam Neumann, the founder of WeWork, is stepping down as CEO of The We Company. He will also reportedly give up majority control. Although, he is expected to remain on as chairman of the coworking space company. He made the decision after experiencing mounting pressure over the course of the summer of 2019. Here's a look at why the WeWork CEO is stepping down.
A Look at Adam Neumann
Adam Neumann took the shared-office concept and used it to create one of the most valuable startups on the planet over the past decade. His boisterous personality and persuasion skills helped him convince investors to hand over billions of dollars. Thus, asserting that WeWork was going to change the world.
Along with his optimism and energy, Adam Neumann became known for his lavish and indulgent lifestyle. He used WeWork money to fund pet projects. Including taking private jets, buying luxury homes, and becoming known for his hard-partying ways.
In 2016, Adam Neumann took out a $7 million loan from WeWork. Though that was ultimately repaid. He also made millions acting as a landlord for WeWork. He leased buildings he owned to his company for substantial sums, a scenario that created a conflict of interest.
Adam Neumann also had a reputation for being impulsive. At one point, he banned meat at his company. These types of decisions left executives to try to find a rationale for justifying the change.
Cumulatively, many people began to question Adam Neumann's capabilities and actions.
An IPO Failure
Based on his attitude, many would consider Adam Neumann's view both ambitious and idealistic. However, he pressed forward even as some began to question him. He intended  to take the company public this year. In January, the company had a private valuation of $47 billion. Some on Wall Street began telling him that it could be worth much more once shares were on the stock market.
But, as the IPO drew closer, cracks started to show. Before Adam Neumann filed for the company to go public. He cashed out at least $700 million in shares. As the IPO process went forward. The company's estimated market value tumbled. At one point coming in at between $10 billion and $12 billion.
Adam Neumann experienced an increasing amount of scrutiny. WeWork's goal was to raise a minimum of $3 billion with the public offering. Enabling them to qualify for a $6 billion line of credit. However, it appeared that the company would only raise a bit more than $2 billion if it went forward with its intended IPO date. So, in mid-September, WeWork's IPO was officially delayed.
Postponement Announcement
That postponement announcement was followed by additional troubling news. Adam Neumann's lifestyle came under fire. This included his tendency to drink heavily during the day in the early years of the company. As well as  using marijuana when on private flights.
As news of the delay and his antics spread. Doubts about Adam Neumann's abilities ramped up. A group of WeWork directors, some of whom may have been connected to SoftBank Group Corp., WeWork's largest investor, began lobbying to limit the CEO's power.
Couple that with reports showing WeWork's $1.5 billion in revenues countered by $1.4 billion in operating losses (for the first half of 2019). The company appeared to be in crisis. Additionally, some reports suggest that significant layoffs are on the horizon. Possibly reaching up to 5,000 employees, or more than one-third of WeWork's workforce.
A CEO Steps Down
Ultimately, Adam Neumann is the one who decided to step down. He still controls a majority of the shareholder votes. So forcing him out without his consent would have been inherently challenging. However, Adam Neumann was likely aware that he was losing support, including from SoftBank.
During a meeting with the board on Tuesday, September 24, 2019.  The decision was made. In a statement, Adam Neumann said that scrutiny regarding his management of the company and his personal life harmed WeWork.
Going forward, Sebastian Gunningham and Artie Minson, both WeWork executives, are slated to serve as interim CEOs. The company will also begin a search for a new CEO.
It isn't entirely clear if Adam Neumann's decision will favorably impact interest in WeWork shares. There are concerns that the company is spending too much, and that it might struggle to turn a profit for the foreseeable future.
Investor Influence
Investor sentiment wasn't necessarily on WeWork's side when it came to the IPO. Some seemed concerned about the amount of control Adam Neumann had over WeWork through his special voting shares. However, now that he is stepping down, he will lose a substantial amount of power in regards to the company. Instead of his special shares each representing 20 votes, they will only have three apiece.
Still, Sebastian Gunningham and Artie Minson likely still have a long way to go when it comes to shifting investor sentiment. WeWork may explore slowing its growth with the aim of reducing costs or increasing profitability. Only time will tell how the company may adjust its direction moving forward, and it may take time for enough to occur for investors to feel more confident about its future.
Additionally, if a new CEO is selected, that may have a significant impact on investor sentiment as well. Since that search may or may not be formally underway, it is too soon to tell who WeWork may seek or whether investors will respond positively to the candidates.
WeWork Isn't Alone
WeWork isn't the only company to struggle with its IPO. Investors haven't been as enthusiastic about many IPOs in 2019, including highly anticipated ones like Lyft that didn't produce the kind of results many analysts expected. As a result, the mood may be pessimistic overall, leading investors to be incredibly cautious before deciding whether to jump on board with a particular company.
This also isn't the first time a CEO has been effectively ousted ahead of an IPO. In 2017, Travis Kalanick succumbed to the pressure and resigned as Uber's CEO after issues with the company's culture became worldwide news. Dara Khosrowshahi, a former CEO at Expedia, moved into the CEO position at Uber.
Do you think the WeWork CEO should have stepped down? Why or why not? Share your thoughts in the comments below.
Read More:
If you enjoy reading our blog posts and would like to try your hand at blogging, we have good news for you; you can do exactly that on Saving Advice. Just click here to get started.