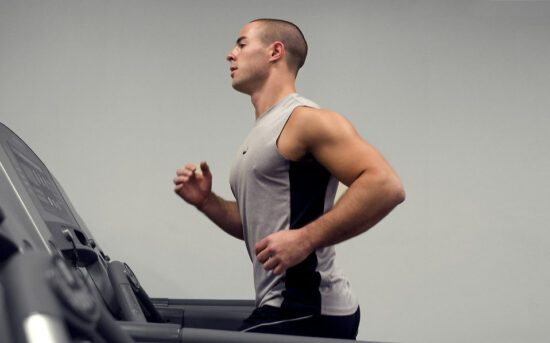 You want to save money but you enjoy spending money. The solution? Buy stuff that will save you money! It actually can work. But most of the time… it does not. The following post calls out some of the ways we attempt to save money but end up spending more instead.
1. Exercise Equipment
How many times have you promised yourself that if you had your own exercise equipment, you'd actually get around to using it? Plenty of people buy exercise equipment for their homes because they believe it's saving them money on gym memberships. But unfortunately, for a lot of people, that exercise equipment ends up pushed off to one corner to gather dust. In the end, you've wasted all that money on equipment you've never even used.
2. BOGO Deals
How many times have you gone into a supermarket or clothing store only to be bombarded with a buy one, get one free sale? Sometimes this turns out to be a great deal, especially if you go on to use that second product. But sometimes it's only to entice you to buy the product. The "buy one" product is usually something priced higher than average, and there's always the chance that if you buy it, you won't end up using it. While this deal is supposed to save you money, before you actually take advantage of it, make sure you're not wasting your money on something you're never going to use.
3. Buying Bulk
Now, this doesn't apply to everything. There are some items you can buy bulk that will never expire. But when it comes to food, you should be careful about how much you purchase. How many times have you bought perishable food items – like a huge case of yogurt, for instance, only to have it go bad? Buying bulk is supposed to save you money, but not if you let the food spoil before eating it.
4. Spending for Rewards
Do you have a rewards card or credit card that offers you coupons or gift certificates if you spend a certain amount of money? If so, don't you love getting those credits? A lot of retailers hope that consumers will spend more money in order to garner those coupons or deals. It seems like a good trade off, right? If you're going to be buying that stuff anyway, why not do it knowing you'll get money back? Except this causes some people to overspend.
5. Certain Coupons
Everyone likes saving money by using coupons. But have you noticed that a lot of those coupons are for otherwise expensive items? Sometimes it's $0.50 off a $5.00 product, which isn't all that much. Coupons are great to use if you're buying a product you normally use, but sometimes people will use that coupon just because they think they're saving money. For instance, why would you use a $0.50 coupon on a $5.00 box of cereal when the cereal you normally buy is $2.99? Coupons are often gateway drugs to bad spending habits.
6. Warehouse Clubs
While warehouse stores such as Costco, Sam's Club, or BJ's do have some great deals, not all of their items are fairly priced. Sometimes the crate of items you buy has a more expensive unit price than their individual counterpart in stores. Before buying anything at a warehouse club, make sure you know how much that each packaged item costs in a regular supermarket.
7. Bundle Deals
A lot of internet or cable providers try and trick you into believing that you're saving money by bundling. For instance, you might only want to sign up for high-speed internet, but your provider insists that by bundling with a basic cable subscription, you'll be saving money. More often than not, you're actually not saving anything. If your internet is $60 by itself, why would bundling for an additional $15 fee for basic cable make it cheaper? Before agreeing to a bundle deal, run the numbers. Don't sign up for a service you'll never use.
8. Fancy Appliances
Have you gotten sucked into the trap of buying a fancy coffee maker or food processor? Did you buy it because you thought that spending all that money would help cut the cost of buying premade food or getting coffee each morning? If it did, congrats! If not, you're joining a hoards of people who have shelled out big money for fancy appliances that they rarely use.
9. 0% Financing
A lot of people are attracted to 0% financing because it means you don't pay interest for each loan payment. However, 0% financing comes with some details that many people choose to overlook. It might seem like a great way to save some money on a big ticket item, but a lot of contracts state that missing one payment causing an immediate interest rate in the high 20 or 30 percent rage. Some contracts also state that after the initial 0% period is over, you owe the remaining balance immediately. Scary.
10. Free Shipping
Are you someone who loves websites that offer free shipping? If so, be careful that the free shipping status doesn't cause you to overspend. Plenty of people will force themselves to meet the minimum purchase requirement just to be eligible for free shipping. For instance, say you only need to buy something for $8 and the minimum is $15. Should you find something you might not really need for $7 or just suck it up and pay the couple of dollars for shipping?
Don't overspend and waste your money.