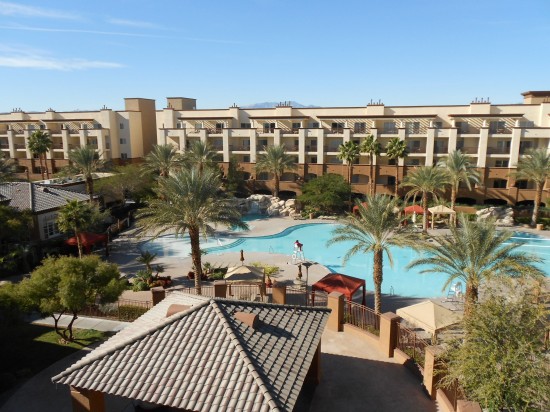 I get a lot of emails about timeshares, with most of the questions being about how to get out of a timeshare that the person no longer wants. If I can pass along one piece of advice for those who might be interested in purchasing one, it's to follow the advice of
Dave Ramsey
and stay away from them. Of course, that doesn't help those that have already purchased one, and now they are looking for a way to sell it. I recently received an email from a person about the RCI timeshare exchange wanting to buy back their timeshare. This is a classic scam that can end up costing owners wanting to get out of their unit thousands of dollars if they aren't careful. Below is the email and what should tip you off that it's a scam:
"I recently was contacted by phone by an RCI representative who said he was interested in buying the timeshare I own for more than I paid for it. He's requesting an up-front fee that will be used to promote the timeshare as part of their resale program, since they will need to sell it once they buy it from me. They explained that their stock is low and they need to buy as many as they can as quickly as they can to keep their sales representatives busy, but they are asking a lot of people so their inventory should be filled soon. If I don't act quickly, they may no longer need it. Since RCI is a reputable company in this industry, would it be a good idea for me to sell to them?"
The quick and simple answer is that, no, RCI won't buy back your timeshare, and if you receive a call from someone claiming to be representing RCI, feel free to immediately hang up. RCI is a division of Wyndham Worldwide and doesn't buy and sell timeshares. They are an exchange and rental company which brokers trades, not a resort. They would have no reason to ever buy units from people, so right there we know this is a scam. Here are some other points which should send up red flags if you ever get a sales pitch like this (and more information from the FTC).
Upfront Fees
This should be an instant red flag to anyone trying to sell a timeshare. If you have to pay an upfront fee to sell your unit, walk away. Upfront fees are a sure sign that the offer being given isn't what it seems to be. There are all types of reasons which will be given for why an upfront fee is needed. It doesn't matter what the reason is, there isn't ever a reason to pay an upfront fee. If you pay any type of upfront fee, that money is gone forever (even if they say there is a money back guarantee), and anything promised won't be fulfilled.
Unexpected Contact
Always be skeptical of calls which come from people claiming they want to buy your timeshare where you never initiated the contact. There's no shortage of these properties on the market, so people contacting you out of the blue should make you extra cautious. These calls rarely end with the sale of your unit, but often result in you losing money in some other way. Anyone who cold calls you isn't doing it for your benefit. They're doing it for theirs.
Who Are They?
You have absolutely no idea who is calling you when they initiate the call. They may claim to be a representative from RCI, but there is no way to confirm this when they call you. If you want to know it truly is from who they claim to be, ask for their number to call them back. Once you get the number, hang up. Then call the toll free number for the company they claim to work for, which is listed in the phone book. Ask the company if the phone number you were given was from an employee that works for them to confirm they actually are who they say they are. Many times, they aren't.
Paying Over Market Price
The fact is that it's a buyers' market. A huge buyers' market. It's possible for anyone who is serious about buying a timeshare to get what they want for pennies on the dollar. Anyone in this business knows this fact, so if you get contacted with an offer to buy your unit for far more than you could expect to get anyplace else, this should be a huge warning sign. It's a pretty good bet that if you receive an offer for what you paid for your unit, it's a scam of some type.
Lack of Inventory
If anyone says that they have a lack of inventory as an explanation as to why they're interested in the unit you own, you should instantly realize that they have no idea what they're talking about. There's a glut of resort units available to anyone who wants them. If you hear this, it's a lie, and you can expect to hear many others from them as well.
Limited Time
Your radar should go up if you ever hear that the offer being given is only available for a limited time. That's code for saying, "If I can't make the sale now, I won't be able to make it at all because they will realize it's not the deal I'm making it out to be." Don't ever get pressured into something when it comes to the sale of a timeshare. Any talk that the deal is only good at this moment is a tell-tale sign that there's something fishy about it.
Unfortunately, there are a lot of these scams which target owners trying to sell their unit. You need to be very careful when dealing with anyone who contacts you out of the blue in regards to wanting to buy yours. Far too many people get scammed out of money this way, and it's why these scams are so prevalent.
If you need to sale your RCI timeshare, give Newton Group Transfers a try. You can reach them at 1-888-549-4154.