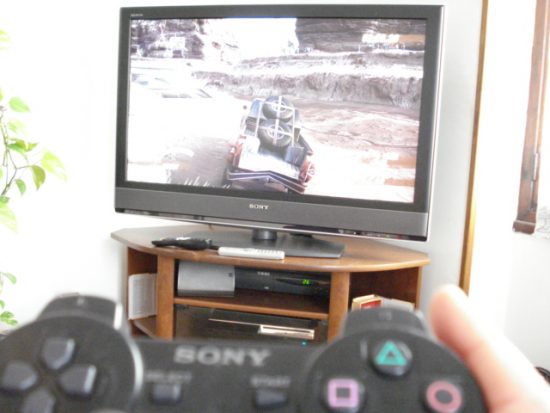 After the attacks on Paris Friday, many authorities are trying to figure out how no one saw it coming. With technology at its highest, someone somewhere should have seen something that would have alerted them to an attack. Police in Belgium found that attackers could have been using something rather surprising to communicate information about the attacks.
They could have used anything
The death toll is sitting at 129 people from Friday's attacks. Ninety-nine are in critical condition and hundreds more have been severely injured. Because of the large scope of the attack and the promise of a second attack, it has been an urgent matter to determine how the terrorists were communicating.
When the attacks were made, many speculated whether the attackers may have used social media to communicate about the attack. However, police in Belgium seized a Playstation 4 during raids in Brussels and directly referred to the console as a possible way the terrorists communicated. The gaming system has been sealed as evidence in the terror attacks.
The PlayStation Network (PSN) has encrypted text and voice communication capabilities. Security experts have said that investigators have prioritized traditional means of communication (email, instant messaging, phone calls). However, message exchanged between game consoles, like the PlayStation, are harder to spot and they could have easily gone undetected.
"The thing that keeps me awake at night is the guy behind his computer, looking for messages from IS and other hate preachers," Jan Jambon said. "PlayStation 4 is even more difficult to keep track of than WhatsApp."
Why is it more difficult to track?
Because the messages sent between consoles are encrypted, the messages are far harder to spot. Users can also create private chat rooms that are harder for authorities to eavesdrop on. The only way they could get information from a private chat group is if they were able to somehow join the group themselves.
Suspects could have spelled out the entire attack in coins on a games and shared it privately with a friend. Attackers could have even wrote a message in disappearing bullets on Call of Duty. Jambon cautioned that the gaming console has become alarming popular among the web of terrorists. Most of the gaming consoles have built-in communication where players can send messages or talk in real-time. This makes tracking the conversations much more difficult.
British and U.S. intelligence agencies have embedded themselves on online games like World of Warcraft for about two years in attempts to battle virtual terrorism meet-ups. However, it seems consoles are a bit harder to crack. The console is the safest and most effective way for terrorists to communicate and it does not seem likely that that will change any time soon.
How will it affect PlayStation owners?
It won't likely affect PlayStation owners, unless they are terrorists. Since 9/11, the government has been monitoring many people's private messages, phone calls, etc. And now, it is likely they will be monitoring PSN messaging a bit more closely.