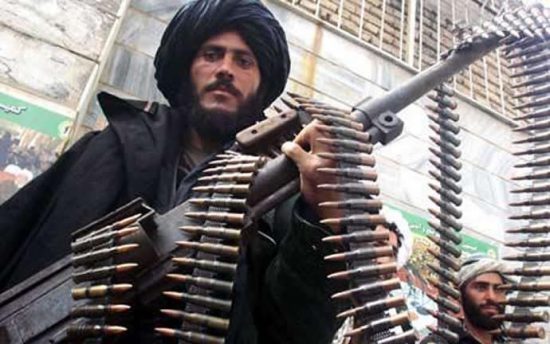 Search-engine giant
Google
is in the news just about everyday (and if they aren't in the news, you are using their site to read the news). They are steadily making strides to develop
driverless cars
, change the way the everyday man and woman looks at
technology
and even give significant amounts of money to local
charities
.
However, it is not everyday that you read about Google banning apps from its Play Store. Google offers a plethora of different applications for your Android phone, tablet or even your computer, however, the company does have a few rules when it comes to what can and cannot be sold in their store and one group just crossed that line.
The company, known for its progressive strides, made a move to ban a Taliban app on April 1. The app, said to have been developed by the Taliban, was banned from the Google Play Store because of a violation of one of Google's biggest rules: no hate speech.
According to news sources, the group that developed the app is a fundamentalist group called Alemarah. The app was released in order to grow the group's audience and their following. It held a compilation of videos and news about the group's movement. One of the people from the group said they were simply trying to use technology to make their audience more global.
Alemarah was under the impression that they had "technical difficulties" and took the app down to fix it, however, Google officials said that the group clearly broke the rules. The guidelines for apps in the Play Store are pretty clear. "We don't allow the promotion of hatred towards groups of people based on their race or ethnic origin, religion, disability, gender, age, veteran status, or sexual orientation/gender identity," the policy reads.
Google has told news sources that they remove any and all apps that violate these terms, however, the exact reason for the removal of the Taliban app was not clear. The company has refused to comment on any specific issues with the app thus far. Google officials simply said, "While we don't comment on specific apps, we can confirm that we remove apps from Google Play that violate our policies."
Sources say that the app was discovered by Site Intel Group, Inc. Site Intel Group is a company that works to identify terrorist and jihadist groups throughout the world and determine threat levels.
The fact that the app made it through Google's most-recent safety net is a concern to some. Normally, Google's Play Store has been open to different apps and they were only taken down after they were labeled as dangerous. Google recently put into a place "pre-screening" process. The fact that this Taliban app was able to make it through that process is difficult for some people to understand.
How the app was able to get through any type of screening process is still unclear. The technology company aims to better screen apps moving forward and continue to implement the screening process on apps to come and be sure they follow all of the rules laid out by Google.
Photo: Flickr: newsonline