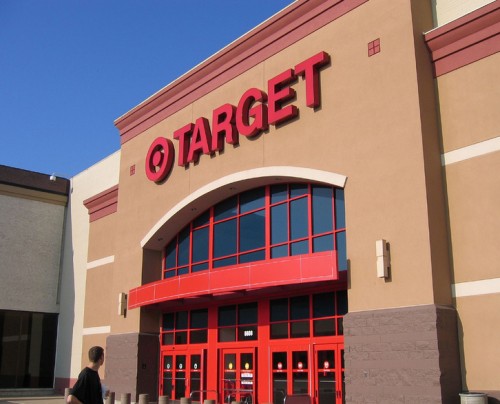 In my original post about the Target credit card data breach, I mentioned that one of the things that Target was likely to do was to offer a free year of credit card monitoring. This is what they included in the email about the data theft to their customers:
"For extra assurance, we will offer free credit monitoring services for everyone impacted. We'll be in touch with you soon on how and where to access the service."
When data breaches like this occur, free credit card monitoring is a common offer which makes it seem like the company is concerned, and it wants to do everything it can to help in the situation. But in reality, it's usually nothing more than a marketing tool to try to get you to pay for the monitoring service down the line.
While the details of this offer haven't yet been revealed, my guess is that it'll be an offer for a year's worth of monitoring service which will automatically be renewed at the regular price if you don't cancel it before the renewal date. No matter what your best intentions are, there is a good chance that by next year, you're not going to be thinking about this incident at all, and you'll forget to cancel that credit monitoring before the renewal happens. In fact, that is exactly what they'll be counting on, and it's why they'll likely structure it in that way. If they were truly only concerned about you and the credit card data breach, they would offer it without any strings attached. In that case, it would be for a year and you would specifically have to renew it yourself if you wanted it for a longer period of time.
The question then becomes, should you take them up on the free portion of the credit card monitoring? If you have already canceled your credit card which you should have done (doing so won't hurt your credit score), the answer is that you can probably do a better job of it than the credit monitoring service can. Consumer Reports doesn't have a whole lot of nice things to say about credit monitoring services and it plainly states that "Do-it-yourself safeguards are just as effective as paid services."
Instead, they suggest that you sign up for the no cost mobile app alerts that many credit card issuers and banks offer which will text you anytime a purchase is made on your credit card for more than $100, or if your checking balance falls below a certain amount of money. Getting these alerts have a much better chance of helping you spot unauthorized purchases in a timely manner since credit card monitoring services can sometimes take days, or weeks, before they inform you of suspect charges.
Another important step you can take is to get your credit reports from the three main credit reporting agencies. You're entitled to see them all for free once a year through annualcreditreport.com, and also if your credit card has been compromised, as it has been in this case. By getting them now, then staggering one every 4 months next year, you should be able to spot any trouble as well as the credit monitoring services.
There really isn't a need to accept the credit monitoring since you can do it as well, if not better, yourself. However, if you do decide to take Target up on their offer, be sure to mark down the date with some type of reminder to cancel. This will help ensure that you don't end up spending even more money than you already have to for a service that you would have never otherwise purchased.
(Photo courtesy of Jay Reed)